New on Netflix Instant: 'Kid With a Bike' and 'Pina' debut before disc
Plus 'The Story of Film,' 'The Queen of Versailles,' 'Lost Girl: Season One,' and more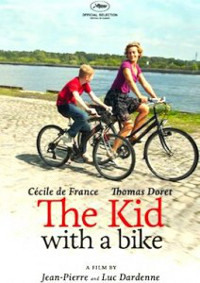 A pair of acclaimed imports debut on Netflix instant months in advance of disc release.
"The Kid With a Bike" (2012), from Belgian filmmakers Jean-Pierre and Luc Dardenne, is a small story with a power in its simplicity. A young teenage boy (Thomas Doret), abandoned by his father (Dardenne regular Jérémie Renier) to a government home, is taken in by a single hairdresser (Cécile De France) who shows him a kindness. Part of the beauty is the mystery of this happenstance relationship between total strangers, and the perseverance to make it work, in the face of some difficult hurdles (not the least of which is the boy's desperation to find father figures in screwed-up men). "What eventually unfolds is a film about, to use Brian Wilson's phrase, love and mercy, and also about goodness and the finding of goodness," proclaims MSN film critic Glenn Kenny. "In less than 90 minutes, it builds to a quiet resolution, a cinematic miracle in which nothing happens and everything happens, and which brought some tears to this critic's eyes."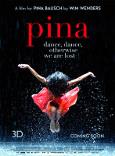 "Pina" (2011) is Pina Bausch, the German choreographer who passed away in 2009. Wim Wenders was preparing to make a dance film with her. When she died he turned the project into a tribute to her art, with members of her company performing her great works, including "Café Muller," on stages and sometimes in the streets and in the countryside. Appropriate locations for a works as earthy and primal and muscular as these. Her "dance theater" makes body into emotion, impulses turned into physical expression both raw and graceful, and even on stage they are performed amidst the elements: earth and water, wood and stone. Flesh and muscle become more raw material. In between (and sometimes in the middle of) productions, the dancers talk about their work with Pina. The rest is movement.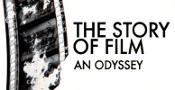 In "The Story of Film: An Odyssey" (2011), which debuted on disc last week, Mark Cousins takes an unconventional approach to the history of cinema, from the first moving images to modern movies, that emphasizes innovation, expression, and the cross-cultural fertilization of ideas spanning the entire globe. The 15-hour series acknowledges the business and culture of movies, but celebrates the art above all. Reviewed on Videodrone here.
More Netflix new arrivals at Videodrone
For more releases, see Hot Tips and Top Picks: DVDs, Blu-rays and streaming video for week of December 18