New on Netflix Instant: Controversial indie drama 'Compliance' is here to rile you up
Plus John Cusack in 'The Raven,' Oscar nominee 'United 93,' a foreign film fest, and more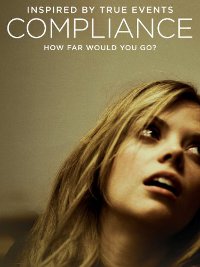 "Compliance" (2012), the button-pushing, "based on a true story" drama, was released on disc early in 2013. Ann Dowd grounds Craig Zobel's exercise with an all-too-believable protagonist, a fast food manager who is so blindly compliant to authority she never puts the brakes on suspicious demands from a voice on the other end of a telephone, and never thinks to question outrageous instructions. Other scenes are far less convincing and Zobel isn't nuanced enough to suggest the personal culpability in executing abuses. But it stirred aggressive reactions in both festival screenings and theatrical showing in 2012, is sure to split audiences on home video, where the experience is not quite as in-your-face but still remains unsettling. More from MSN film critic Glenn Kenny.
"The Raven" (2012) stars John Cusack as Edgar Allen Poe, who is first a suspect in a series of gruesome murders inspired by his stories, and then a detective working with the police his girlfriend (Alice Eve) is kidnapped by the killer. It's a "meandering mess bereft of suspense or significance," according to MSN film critic Kat Murphy.
"Jack & Diane" (2012) stars Juno Temple and Riley Keough as teen lovers who fall hard for each other and run wild in the big city, where undercurrents of horror periodically rear up. "Monster aside, this languid Romeo and Juliet love story lacks a pulse," complains MSN film critic Kat Murphy.
"Bringing Up Bobby" (2011), the directorial debut of actress Famke Janssen, stars Milla Jovovich as an immigrant single mother and con artist who tries to carve out a better life for her American-born son (Spencer List). It is "a mixed mélange of material, at best," according to MSN film critic James Rocchi.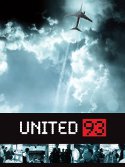 Back Catalog:
"United 93" (2006), the first theatrical feature to deal with the events of September 11 imagines the drama aboard United 93, the lone flight that never reached its objective. Upon getting cell phone messages about the attacks upon the Twin Towers, the passengers rose up against the hijackers and grounded the plane. Paul Greengrass, who earned an Oscar nomination for his direction later made the first two "Bourne" sequels, casts unknowns in the passenger roles (some of the real life tower crew even play themselves) and shoots the drama like a real-time documentary. While no one will ever know the real drama that unfolded in the air, this portrait pays tribute with a respectful dignity.
More new arrivals at Videodrone here
For more releases, see Hot Tips and Top Picks: DVDs, Blu-rays and streaming video for week of February 12