Tom Cruise and Beyoncé in New 'A Star Is Born?'
The Clint Eastwood film would be the third remake of the original film
How many versions of "A Star Is Born" have you seen? Three have been made, a fourth if you consider the 1932 film "What Price Hollywood?" to be the original inspiration, as many do. What would you say to yet another version, this one starring Beyoncé Knowles as the star on the rise with Tom Cruise as her lover whose star is plummeting?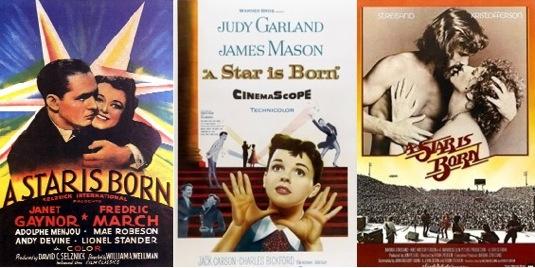 In the 1937 "A Star Is Born," directed by William Wellman, Janet Gaynor plays sweet, aspiring actress Esther Blodgett. When she scrapes enough money to leave North Dakota for the bright lights of Hollywood, she meets Norman Maine (Frederic March), a huge star who's got a little problem with the sauce. Well, you know the rest—after a presto-chango makeover in which dumpy Esther Blodgett becomes glamorous Vicki Lester, the sweet lass is transformed into a gigantic star just as Norman Maine, now her boozing husband, begins a career freefall. To save his wife, the soused but noble Norman walks into the Pacific Ocean, leaving Vicki to famously announce at her next big premiere, "This is Mrs. Norman Maine!"

In 1954, Judy Garland used the vehicle to revive a career that had been flagging since she was dumped by MGM a few years earlier. Director George Cukor and writer Moss Hart turned the story into a rousing musical, with songs that were forever after identified with Garland such as "Born in a Trunk" and "The Man That Got Away." Norman Maine was now played (perfectly) by British actor James Mason. The scene where he accidentally strikes Esther/Vicki during the Academy Awards presentation still makes me gasp. Everyone expected Judy Garland to finally win a Best Actress Oscar that year but, in a shocking twist, Grace Kelly got the gold for "The Country Girl."
When Barbra Streisand decided to remake "A Star Is Born" in 1976, she moved the action from Hollywood to the world of rock and roll. Directed by Frank Pierson with dialogue by Joan Didion and John Gregory Dunne, Streisand's Esther Hoffmann is an unknown singer-songwriter who gets noticed by major rock star John Norman Howard (Kris Kristofferson). Like his predecessors, he is a hard-drinking, hard-living party boy and as Esther's fame rises (I love Barbra and she sounds great in the film, but the scenes of her as a rock star are a bit ridiculous), Kristofferson's career nose-dives, and he once again makes the noble sacrifice to off himself for his lady.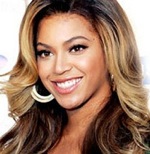 Now comes word from Deadline that Clint Eastwood is planning to direct another version of the iconic story, keeping Streisand's rock setting, and possibly starring Beyoncé Knowles as the hopeful ingénue to Tom Cruise's  larger-than-life rocker who is beginning to drown in his own excess. Having recently completed a major star turn in the upcoming "Rock of Ages," it's likely that Cruise would be able to pull off the music scenes. And Beyoncé, who was so great as the Diana Ross-like figure in "Dreamgirls," has far better street cred than Barbra. Of course, no one from the respective camps is confirming the casting, but I'm in, how about you?