Watching with Ron Ely, TV's Original Tarzan
The 73-year-old actor and novelist talks about Tarzan as the show is released on DVD
By 
SeanAx
 Apr 16, 2012 12:46PM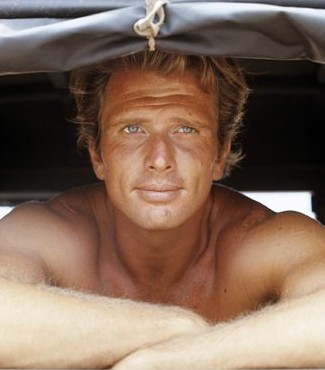 Ron Ely seems to be enjoying his retirement. Most famous for playing Tarzan in the first TV incarnation of the story, he also played another great pulp hero, Doc Savage, in a 1975 movie, starred in a short-lived revival of the TV series "Sea Hunt" and even took over hosting duties for The Miss American Pageant from Bert Parks for a brief time. Off screen, he published two private eye novels, "Night Shadows" and "East Beach. According to the IMDb, his last screen appearance was over a decade ago (in, appropriately enough, the jungle girl show "Sheena").
The Warner Archive release of the first season of "Tarzan," featuring a buff, tanned and toned Ely in a loin cloth and little else, reminds us that he played the role closer to the original Edgar Rice Burroughs conception, as an erudite man raised in the jungle, educated in Europe, and now living back in his jungle home out of preference. The actor, now 73 years old, is just as well spoken as his character and he talked to Videodrone by phone to discuss the show, the role that defined his career, and his affection for "Survivor."
Videodrone's review of "Tarzan: The First Season" is here.
What are you watching?
I watch every new show that comes out. It's hard to name them all because they turn over so fast. Some I get attached to and then they disappear. Currently I like "The Good Wife," "Smash," "Awake," I like some of the reality shows. I like a show I would have definitely done twenty years ago, "Survivor." I would have loved to have done that.
They wouldn't have stood a chance against you.
Well, now, I was an actor playing a guy that could survive in the wild. I was not a guy who could survive in the wild, I don't think. I don't know. It would have been a fun experience, it would have been delightful to test yourself against that kind of circumstance.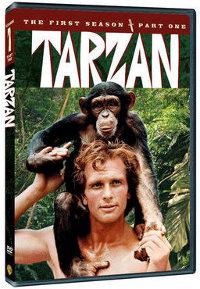 Have they sent you a copy of the "Tarzan" series yet?
They have indeed and it is magnificent. I have not been able to see all of them but I have run a couple, just kind of spot checked, and they look really sharp and good. They've done a fabulous job in mastering these shows.
How did you get the part of Tarzan?
Actually, it's a short story. I came back from a trip to my mother's home in Texas on a Sunday night. There were messages there to call my agent. I talked to them Monday morning and they said, "It's about Tarzan." Now I had discussed "Tarzan" earlier, in the movie version of it, which I wasn't interested in, and they said, "This is a little different, at least go in for the meeting." So that's really what I was doing, I was going in for a meeting. I won't say just as a courtesy, but it partially was that. So then at the meeting they said, "Can we put you on film?" I said, "Yes," and they put me on film the next day, and then the day after that, which was Wednesday, I was told, "That's it, you're it," and on Friday I was on a plane to Brazil. I was as surprised as anybody when I found myself on a plane, flying in to Rio de Janeiro, and I finally thought, "What am I doing? What am I here for?"