Russell Crowe Now (Officially) Set to Play 'Noah'
Actor has been rumored for part for weeks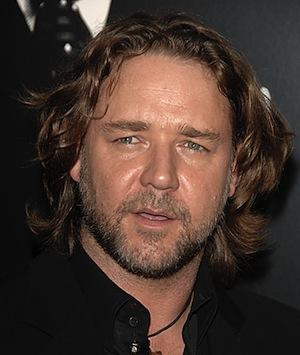 Capping off weeks of speculation that began way back in February (forever in Hollywood time!), Paramount Pictures and New Regency Productions issued a late-breaking weekend press release announcing that Russell Crowe will star as Noah in Darren Aronofsky's appropriately named "Noah." Aronofsky has been eying the actor for the role for some time now, and Crowe's name was consistently attached to the film, though there were also persistent rumors that he was also considering Liam Neeson.  
The press release describes the film in quite succinct terms as "a close adaptation of the Biblical story of Noah's Ark. In a world ravaged by human sin, Noah is given a divine mission: to build an Ark to save creation from the coming flood." The film's screenplay was written by Aronofsky and Ari Handel, with revisions by John Logan (who recently penned "Hugo" and who also wrote the Crowe-starring "Gladiator").
The director said, "I'd like to thank Paramount and Regency for backing my team's work to breathe new life into the biblical epic. I rejoice that Russell Crowe will be by my side on this adventure. It's his immense talent that helps me to sleep at night. I look forward to being wowed by him every day."
"Noah" already has a release date of March 28, 2014. Filming is set to start in July in Iceland and New York.
Are you sure you want to delete this comment?