Watch Frank Langella and Susan Sarandon in New 'Robot and Frank' Trailer
The Sundance favorite also stars James Marsden and Liv Tyler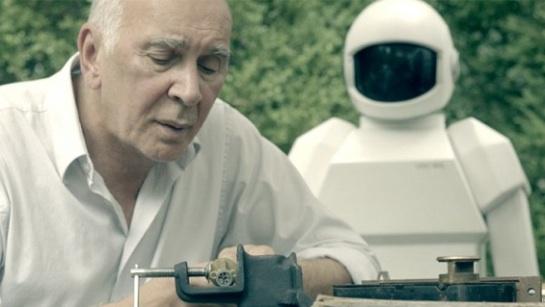 I caught a screening of Jake Schreier's imaginative "Robot and Frank" last week at the Los Angeles Film Festival and thought it was funny, moving, and beautifully acted. Written by Christopher Ford, the story takes place in the near future when robots are capable of serving as caregivers for the elderly. Frank Langella plays a former jewel thief whose grown children (James Marsden and Liv Tyler) are worried that he can no longer live alone without help. Frank's well-to-do son buys him a state-of-the-art robot which acts as butler, nurse, and companion. The curmudgeonly ex-thief is resistant at first but he soon realizes he can manipulate his new friend into helping him with one last heist. And who knows? The robot might even help him win the heart of a local librarian (Susan Sarandon) Frank has had his eye on.

This film, which won the Alfred P. Sloan Feature Prize earlier this year, is surprisingly poignant and made me think we don't see nearly enough of Frank Langella these days. It's hard not to develop a fondness for the robot (voiced by Peter Sarsgaard) who is a far cry from HAL-9000. Check out the new trailer for the film after the break.
"Robot and Frank" is scheduled for release in theaters on August 24, 2012.