'Bad Santa' Sequel Moving Forward with Steve Pink
Another unnecessary sequel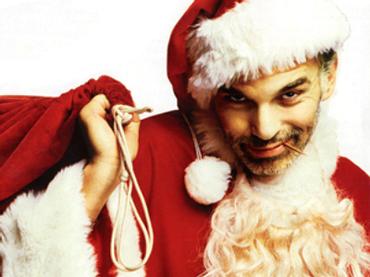 We'll never understand why anyone would clamor for a sequel to 2003's "Bad Santa." The story left no narrative loose ends, the main character gets shot like nine times at the end, and the film featured some of the last cinematic roles of the late and beloved John Ritter and Bernie Mac. Why sully the reputation and memory of an unsung masterpiece with a blatant cash-grab of a sequel?
According to
Deadline
, "Grosse Point Blank" and "High Fidelity" screenwriter/"Hot Tub Time Machine" director Steve Pink has been brought aboard to both rewrite the script for the potential sequel and seize the director's helm. Encouragingly, and for whatever reason, (probably money) Billy Bob Thornton is reportedly also interested in returning to the fold, so we may see "Bad Santa 2" yet. But what about Tony Cox and Lauren Graham?
What do you think, Hitlisters? Interested in seeing a "Bad Santa 2"? What would the story be about? How could the filmmakers avoid just repeating the same jokes and plot points from the original? And if one of the presumptive presidential nominees promised to pass a Constitutional amendment banning all such unnecessary sequels in the future, would that be enough to swing your vote? As always, let us know in the comments...