Oscars 2013: First Lady Michelle Obama presents Best Picture win to 'Argo'
Because, America?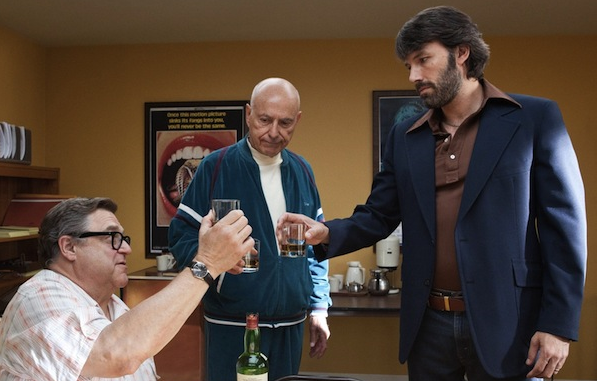 With Ben Affleck's "Argo" the odds-on favorite to win Best Picture at the Academy Awards, the award ceremony's producers apparently felt the need to pull out a big surprise - and what could possibly be more surprising than Jack Nicholson cutting to a live video feed of First Lady Michelle Obama to present the nominees and, ultimately, the winner of the award?
No, really, what could possibly have been more surprising than that?
Bing: The Academy Awards | 'Argo'
Continued shocks aside, the award show closed out with a teary, emotional acceptance speech from "Argo" director/producer/st​ar Ben Affleck, who took over after fellow producer Grant Heslov gave his thanks and led into Affleck in charming style. While it may have been the least surprising win of the night, "Argo" picking up Best Picture in such fine style was one heck of a way to go out.
For all your Academy Awards needs, head on over to MSN Movies' full Oscar coverage.