John Woo Remaking 'Youth Of The Beast'
Which, wait, what?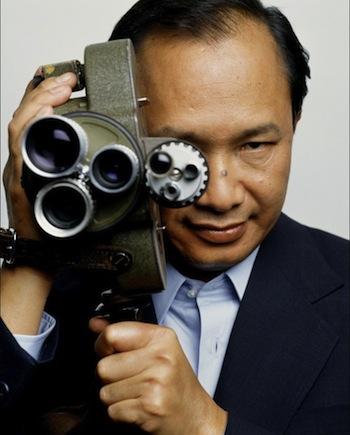 According to
the Hollywood Reporter
, John Woo ("Face/Off," "Mission: Impossible II") will direct an English-language remake of Seijun Suzuki's "Youth of the Beast," a critically acclaimed film from 1963 about the Japanese Yakuza.
Set in Tokyo, the remake—re-titled "Day of the Beast," because "Youth of the Beast" is apparently too confusing and weird—will follow the exploits of a Westerner with a "grim past" who runs afoul of both the native Japanese mafia and some "old school" Russian mobsters. Which isn't exactly Shakespeare, but as long as it allows for slow motion shots of beautiful people diving through the air, dodging bullets, explosions, and symbolic dove imagery while double-fisting 9mm Berettas, we're all for it.
Woo's Stateside career has fizzled of late, killed off by the overwhelming apathy that greeted his last two Hollywood efforts, "Windtalkers" and "Paycheck." Here's hoping that his renewed interest in English-language film heralds a professional Renaissance. As anyone who's seen "Hard Boiled" or any of his other acclaimed earlier collaborations with Chow Yun-Fat well knows, Woo is a unique talent in this industry, and brings a kinetic, balletic flair to ultra-violence otherwise gratuitous and mundane. He deserves a second (or third, or fourth, or whatever number we're on) chance.