Vote for the next Blu-ray releases from Fox
20th Century Fox invites you to decide which classics will get released on Blu-ray in 2013
20th Century Fox has announced their Blu-ray schedule for the next four months of classic releases, which includes silky film noir Laura (February), Panic in the Streets (March), Hello, Dolly! (April), and Viva Zapata! (May).
For the rest of 2013, they're leaving the decision up to you. Fox has invited any and all fans to vote on the next Blu-ray releases, via polls at the Home Theater Forum and the Fox Connect page.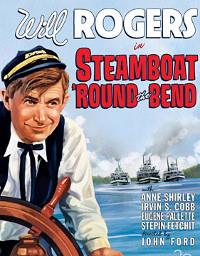 Fox isn't putting their entire catalog up for grabs -- the films up for consideration all have good-quality masters and will thus not call for extensive restoration. In other words, these are films that are HD ready. They just want to know which film you want on Blu-ray
The fifty-some films are divided by decade, from the thirties to the sixties, and don't include any silent films or anything from the seventies on, which are already getting attention from Fox. Among the notable titles up for consideration: John Ford's "Steamboat Round the Bend" with Will Rogers, "Kiss of Death" with Victor Mature, "A Letter to Three Wives" with Ann Southern and Linda Darnell, "Don't Bother to Knock" with Marilyn Monroe, the cult comedies "Will Success Spoil Rock Hunter?" with Jayne Mansfield and "Bedazzled" with Dudley Moore and Peter Cook, and a whole cattle drive of westerns, like "North to Alaska," "The Bravados," "The Tall Men," and "Jesse James" with Tyrone Power and Henry Fonda.
You can vote once a day, which means this is one occasion where the phrase "vote early and often" is actually applicable.