Everything crumbles in new 'Star Trek Into Darkness' motion poster
Benedict Cumberbatch will have his vengeance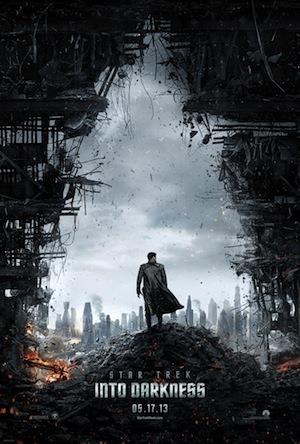 With director J.J. Abrams continuing to adhere to his trademark secretive ways when it comes to revealing new information about his projects, "Star Trek Into Darkness" is now left recycling old marketing materials in new ways. That's why we've got a new motion poster for the film to show off today, though the terms "new" and "poster" are being used supremely loosely.
This motion poster is much more similar to a short snippet of video - let's put it this way, you're not going to see this one playing on a movie theater wall anytime soon - and it riffs off some very familiar images from the sequel. Basically, if you remember that first poster from the film (and you should, we've placed it just to the left!) and you wondered what it would look like with more depth of field, you are in such luck today!
Also, if you had any doubt that Benedict Cumberbatch's "John Harrison" (or whoever he may be) was truly pissed off with just about every other character in the film, this will clear that right up for you. He's mad.
Check out the full, brand new motion poster over at
Empire
.