Weekend box office: 'Texas Chainsaw' slaughters competition
The 3D slasher film outperformed the week's critically acclaimed hits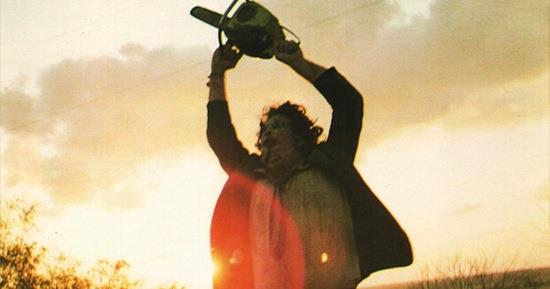 Did someone say Americans were losing their taste for violence in the movies? Don't count on it! Especially since the two biggest films of the first weekend of the year are among the bloodiest we've seen in ages! But who knows—maybe 2013 will go in like a lion and out like a lamb!


"Texas Chainsaw 3D," a film without any big stars, was the film to beat this weekend. Though it's the seventh film in the series, this one picks up where the original 1974 classic left off. The #1 film pulled in $23M domestically in its first three-day weekend (at 2,654 theaters). Tarantino's uber-violent "Django Unchained" remained at #2, adding $20M (at 3,010 theaters) to its now $106.3M domestic total (in only two weeks!). After several weeks in the top spot, Peter Jackson's "The Hobbit: An Unexpected Journey" slipped to #3, earning $17.5M (at 3,755 theaters) and a domestic gross of $262.8M. "Les Misérables" dropped to #4, bringing in $16.1M (at 2,904 theaters) for a new domestic total of $103.6M. The only "feel good" movie of the top five, "Parental Guidance," made $10.1 (at 3,368 theaters) for a domestic total of $52.7M.

At #6 in its third week, Tom Cruise's "Jack Reacher" continued its descent, with $9.3M in ticket sales (at 3,288 theaters) and a domestic total of $64.8M. Apatow's "This Is 40" came in at #7, earning $8.5M (at 2,931 theaters) while the #8 film, "Lincoln," added $5.2M (at 1,901) to its domestic gross which is now $143.9M, a number that is sure to rise once the Oscar nominations are announced later this week. At #9, the Streisand-Rogen comedy, "The Guilt Trip" earned $4.5M (at 2,312 theaters) while Matt Damon's new fracking movie, "Promised Land," hit the chart at #10, with $4.3M (at 1,676 theaters).
Thursday's Academy Awards nominations are likely to juice up some of the older films next weekend, including Kathryn Bigelow's "Zero Dark Thirty" which moves to a much wider release. We'll also see some action from Warner Bros.' new "Gangster Squad" starring Ryan Gosling, Josh Brolin, Emma Stone, and Sean Penn, as well as Paramount's "Hansel and Gretel: Witch Hunters" with Jeremy Renner and Gemma Arterton as the grown-up tots who seek revenge for their childhood trauma in that gingerbread house. So it's more guns all around—no sign yet of that lamb!