Colin Farrell to co-star with Anthony Hopkins in 'Solace'
Will unsurprisingly play a serial killer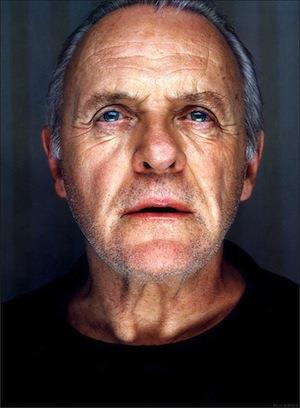 It seems that as he enters the twilight of his career, Anthony Hopkins is neither above shamelessly mugging for critical adulation (see also: "Hitchcock") nor mining his own legacy for a cheap buck. No idea what we're talking about? According to
Deadline
, Hopkins will co-star with Colin Farrell in "Solace," an upcoming "supernatural" thriller directed by Alfonso Poyart. Hopkins will play a reclusive doctor who is brought out of retirement to consult with the FBI on the case of an elusive serial killer (Farrell). Sound familiar? Replace "reclusive doctor" with "imprisoned cannibal" and you've basically got the premise for "The Silence of the Lambs."
The script was written by Ted "Tower Heist" Griffin, Sean "Uh, 'Push, Nevada?'" Bailey, James "The Amazing Spider-Man" Vanderbilt, and Peter "Frost/Nixon" Morgan. The project has evidently been in development so long, it's original studio—New Line—has effectively disappeared, while original author Sean Bailey has given up screenwriting completely. Because he's got a much better job, and is now the president of production at Disney, where he oversaw the production of, for example, "Tron: Legacy." How is the plot supernatural, in any way? That, as yet, is unclear. Also undecided: who will play the FBI agent sent to recruit Hopkins's services. Might we suggest, oh, say, Jodie Foster?
Are you sure you want to delete this comment?