Duncan Jones to direct 'World of Warcraft' movie
'Source Code' and 'Moon' director brings a lot to the table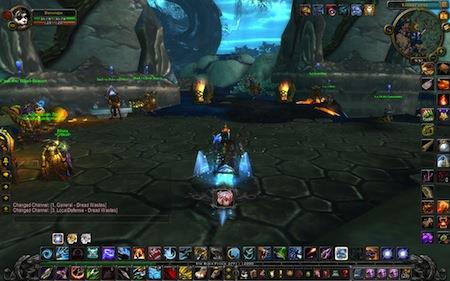 Although we still have no idea how Hollywood plans to turn "World of Warcraft," an essentially open-ended, story-less multiplayer fantasy game—one whose many pleasures primarily derive from, if not outright depend upon, the unpredictable contributions of its millions of online participants—into a straight-forward action movie with, you know, a linear narrative, a limited cast, and absolutely no interactivity whatsoever... Wait, what were we saying? Oh, right. Anyway, we still greet as welcome the news, courtesy of
The Hollywood Reporter
, that "Moon" and "Source Code" director Duncan Jones has been hired to direct the project.
Those who have seen "Moon"—and, given that film's $9 million worldwide box office take, that wasn't a lot of you—may have marveled at how far Jones could stretch that project's reportedly $1 million budget. "Source Code" similarly dazzled with its impressive production values and numerous expensive-looking explosions, all despite a $32 million production budget. Given that background, it's tough to imagine what staggering feats Jones might be capable of given "W.o.W.'s" ostensible $100 million in funding. Hopefully something as relatively awesome as South Park's "
Make Love, Not Warcraft
" episode.