Christopher McQuarrie to direct 'Mission: Impossible 5'?
Paramount is negotiating with the 'Jack Reacher' director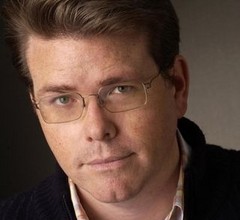 Now that he's single again, and having his post-"Ghost Protocol" comeback reputation dragged through the gutter, Tom Cruise seems to be tightening his circle of friends, if not his circle of people he'd willingly associate with professionally. That seems to be the only way to interpret the news that Paramount is recruiting "Valkyrie" screenwriter and frequent Cruise collaborator Christopher McQuarrie to direct "Mission: Impossible 5." McQuarrie most recently directed Cruise's upcoming, already controversial "Jack Reacher," the creative and financial returns of which have yet to be determined.
Of course, one can expect Paramount to hold off on any official announcement until "M:I-5" is further along in its development. As yet, no screenwriter has been hired, no story exists, and nobody even knows whether other "Ghost Protocol" participants like co-star Jeremy Renner will return. One might suspect Paramount would also wait until after "Jack Reacher's" December 21st theatrical release to determine whether McQuarrie is the right man for the job; if "Reacher" bombs, and advance word is mixed, then McQuarrie's fortunes—not to mention Cruise's—would seem to wane with it. Still, "Ghost Protocol" earned over $700 million worldwide, making a sequel a foregone conclusion.