Paul Dano To Co-Star In 'Twelve Years A Slave'
Will pull a page from the Leonardi DiCaprio playbook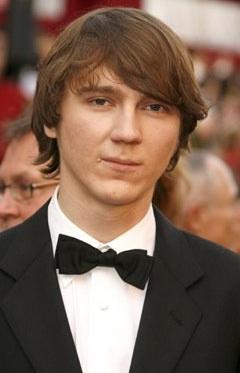 Like his "Little Miss Sunshine" co-star Abigail Breslin, Paul Dano is doing his best to stay relevant and working in an increasingly (forever?) image-conscious Hollywood. No easy task for any talented young actor, especially those not named Daniel Radcliffe who, admittedly, might be kinda goofy looking.
And so Dano has agreed to co-star in "Twelve Years A Slave," where he will seize a page from the Leonardo DiCaprio playbook (see also: "Django Unchained") by playing a brutalizing plantation owner. Or something. Maybe Dano will play the comically impotent but raging son of a more
important/intimidati​ng
plantation owner? (Forgive us, but it's hard to imagine Dano in a truly physically threatening role.) Either way, and whatever the true nature of his character turns out to be, we should all applaud Dano for playing against type, for taking creative risks, and all those other good things.
Chiwetel Ejiofor, Michael Fassbender and Brad Pitt have already been announced for the Steve McQueen-directed film, which will adapt Solomon Northrup's acclaimed memoir about a free black man seized and sold into slavery.
Are you sure you want to delete this comment?