Watch Richard Gere and Susan Sarandon in New 'Arbitrage' Trailer
The Nicholas Jarecki film also stars Sundance favorite Brit Marling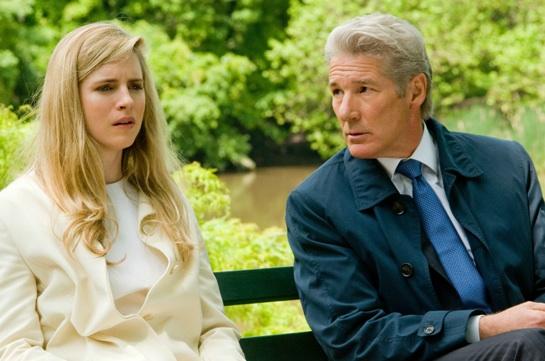 One of the films I'm most looking forward to this fall is Nicholas Jarecki's "Arbitrage," a suspenseful thriller set in the world of high finance. When we first meet New York hedge-fund magnate Robert Miller (Richard Gere) on the eve of his 60th birthday, he appears to be at the height of success, both in business and in his family life. But behind the confident, glittering façade, Miller is drowning. He's desperately trying to complete the sale of his troubled trading empire before the extent of his fraud is revealed. Struggling to conceal his duplicity from his wife, Ellen (Susan Sarandon), and his brilliant daughter and heir-apparent, Brooke (Brit Marling), Miller's also balancing an affair with French art dealer Julie (Laeticia Casta). Just as he's about to unload his empire, an unexpected and bloody error threatens to expose everything. With a determined NYPD Detective (Tim Roth) on his trail, Miller must make some dangerous and highly questionable decisions.

I first heard about this film last April when I talked to indie actress/screenwriter​ Brit Marling ("Another Earth," "Sound of My Voice") and I'm excited about seeing her in this role. Though she's starred in her own two films, "Arbitrage" marks Marling's film debut as an actress in someone else's work and I think she has a major acting career ahead of her. Following "Arbitrage," Marling will appear in another screenwriting collaboration with director Zal Batmanglij ("Sound of My Voice") called "The East" with Alexander Skarsgard, Ellen Page, and Julia Ormond. Then, for her second big studio gig, she'll appear opposite Robert Redford, Shia LaBeouf, and Julie Christie in Redford's "The Company You Keep" about a former Weather Underground activist. I hope Marling's success as an actress for hire makes more people aware of her own small, high-quality projects.
Roadside Attractions has released a brand new trailer for "Arbitrage." Click here to check it out. The film opens in theaters and will be available on VOD on September 14, 2012.