Ed Zwick To Helm Bobby Fischer Biopic Starring Tobey Maguire
Illustriously-pedigreed film will be titled 'Pawn Sacrifice'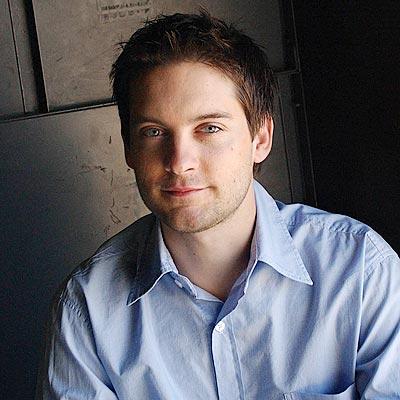 Let's face it: except for football, baseball, basketball, hockey, tennis, golf, track and field, ice skating, boxing, wrestling, synchronized swimming, ballroom dancing and competitive bird watching, there are few sports more inherently cinematic than chess. 
That said, we here at the Hitlist blog believe Hollywood has yet to definitively capture the pure thrills and true excitement of people sitting around in airless rooms, fingers intertwined and steepled thoughtfully beneath their chins, their eyes ceaselessly assessing their near infinite permutations of their miniature, inanimate game pieces.
So it is with great pleasure that we can report that director Ed Zwick ("Glory," "Courage Under Fire," "The Last Samurai," and, uh, "Love And Other Drugs") has signed on to direct Tobey Maguire in a biopic of chess wunderkind Bobby Fischer.
The film, to be titled "Pawn Sacrifice," was originally developed for Oscar-winning director David Fincher ("The Social Network"), so its seemingly firm creative pedigree leaves us hopeful it may one day become that be-all and end-all "chess flick" we've all been waiting for.
What do you think, Hitlisters? Jazzed by the promise of "Pawn Sacrifice?" Indifferent? Enervated? What adjective would you use to describe the project? And what do you think is the greatest chess film of all time? As always, let us know in the comments...