Official synopsis for 'The Amazing Spider-Man 2' doesn't tell us anything we didn't already know
Yeah, yeah, we already knew Electro was going to be in it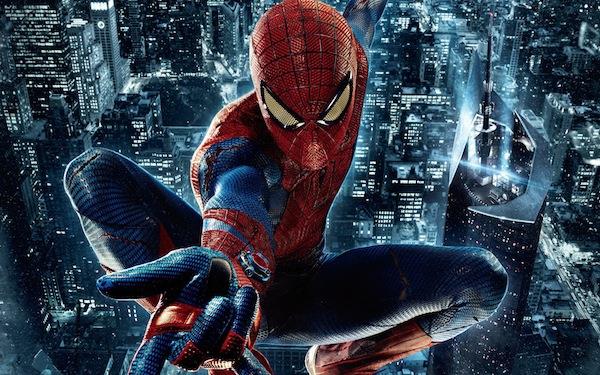 With shooting kicking off on Marc Webb's "The Amazing Spider-Man 2" in New York City just this week, Columbia Pictures has released the official synopsis for the new film. And, well, it doesn't tell us much of anything we didn't already know - which might be a good thing.
The official synopsis reads: 
In "The Amazing Spider-Man 2," for Peter Parker (Andrew Garfield), life is busy – between taking out the bad guys as Spider-Man and spending time with the person he loves, Gwen (Emma Stone), high school graduation can't come quickly enough. Peter hasn't forgotten about the promise he made to Gwen's father to protect her by staying away – but that's a promise he just can't keep. Things will change for Peter when a new villain, Electro (Jamie Foxx), emerges, an old friend, Harry Osborn (Dane DeHaan), returns, and Peter uncovers new clues about his past.
Well, okay, this synopsis does clue us into something heavily hinted at in the conclusion of the first film - that Peter and Gwen aren't quite done yet - but everything else is par for the course on what we've heard so far. Yup, Electro will be the villain, yup, we're getting our Harry Osborn, and, of course, Peter will continue to uncover new information about his past. Now, is this just a deceptively simple synopsis and is Columbia hiding the real goods? Let's hope so - with the film over a year away from its theatrical release, there is plenty of time for more goodies to leak out, and the more surprises we have waiting for us in the final product, the better!
Bing:
Andrew Garfield
|
'The Amazing Spider-Man 2'
The film stars Andrew Garfield, Emma Stone, Jamie Foxx, Shailene Woodley, Dane DeHaan, Colm Feore, Paul Giamatti, and Sally Field. The film's screenplay was written by Alex Kurtzman & Roberto Orci & Jeff Pinkner, with a previous draft by James Vanderbilt.