More Release Date Shuffling: 'Life of Pi' to Thanksgiving, 'The Internship' Gets a Date
Further fallout from the great 'G.I. Joe' debacle of 2012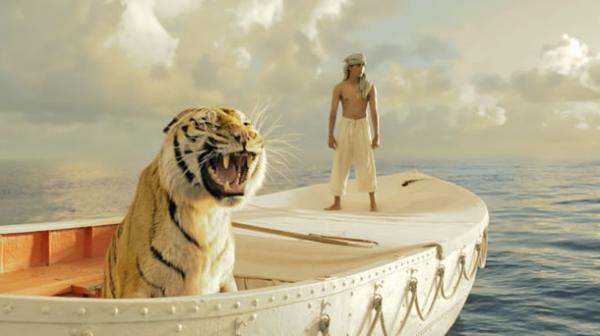 After the massive kerfuffle that was
yesterday's shocking announcement
that "G.I. Joe: Retaliation" was fleeing its June 29th release date for March of next year in order to give the film time to get an unexpected post-production 3D conversion
and
that Universal had slipped their buzzed-about "Ted" into its place on the calendar, it seemed as if we might be done with release date mix-arounds (at least for awhile). We were wrong!
While the latest updates on release dates are likely not related to the "G.I. Joe" move, their announcement was likely kicked off by the flurry of interest in something as intrinsically boring as release dates. Per
ComingSoon
, 20th Century Fox has moved one release date and assigned another to two very different projects.
First up, the studio has moved up one of their biggest new projects - Ang Lee's take on Yann Martel's
previously-billed-as​-unfilmable
novel "Life of Pi." The film will now release a full month ahead of time, moving from a crowded Christmastime release (on December 21) to a clever Thanksgiving window (November 21). The film will now go up against the long-delayed "Red Dawn" remake, the animated "Rise of the Guardians," and David O. Russell's "The Silver Linings Playbook." It should prove to be family-friendly counter-programming for families without little kids to keep busy. Its previous release date would have put it in competition with stuff like "One Shot," "This Is 40," Kathryn Bigelow's untitled next film, "Django Unchained," "The Great Gatsby," and "The Guilt Trip," all opening in a crowded holiday field.
The 3D film has surely benefited from immensely positive buzz over the last few months, much of kicked off by the screening of some reportedly incredibly impressive material at Cinema Con.
Fox has also assigned a release date to what could be the next great Vince Vaughn and Owen Wilson-starring comedy, "The Internship." The film centers on a pair of "old school salesmen who, finding themselves suddenly unemployed and passed-by in the digital world, try to reinvent themselves by becoming interns at a major tech company." That film will open on June 28, 2013, a date that so far only puts it up against comic book adaptation "R.I.P.D."
Are you excited about either of these films?