Weekend box office: 'Wreck-It Ralph' wrecks it
The animated film's retro wit scores big with audiences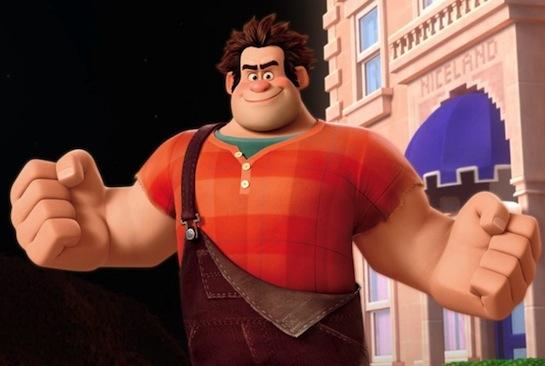 Disney's homage to old school video games ruled the North American box office this weekend, earning more than four times the amount of last weekend's #1 film. In per screen averages, Paramount's "Flight" also soared, setting the high expectations for the upcoming rollout of some of the year's most anticipated films.


"Wreck-It Ralph" won rave reviews from many critics and a High Score at the box office with $49.1M in ticket sales (at 3,752 theaters). The #2 film, "Flight," with Denzel Washington, appealed to older audiences, earning $25M (at only 1,884 theaters). In its fourth week, the highly regarded "Argo" moved to #3, adding $10.2M (at 2,774 theaters) to its now $75.8 domestic gross while Universal's martial arts epic, "The Man with the Iron Fists," with Russell Crowe, performed lower than expected. The #4 film brought in only $8.2M (at 1,868 theaters). In its fifth week, "Taken 2" managed to inch its way back up  to the top half of the list, earning $6M (at 2,639 theaters) for a domestic total of $125.6M.
The prestigious "Cloud Atlas" fell to #6 in its second week, bringing in only $5.2M (at 2,013 theaters) despite its star power, while "Hotel Transylvania" slipped to #7 in its first weekend after Halloween, adding $4.5M (at 2,922 theaters) for a domestic gross of $137.5M. Fans of the #8 film, "Paranormal Activity 4" also dropped off, with $4.3M (at 3,006 theaters) while "Here Comes the Boom," at #9, earned $3.6M (at 2,314 theaters). Finally, at #10, "Silent Hill: Revelation 3D" only managed to scare up $3.3M in ticket sales (at 2,933 theaters).
Two prominent men are getting ready to make their mark on next weekend's box office. Bond, James Bond in "Skyfall," which is already approaching a record-setting $300M in international markets, and Steven Spielberg's "Lincoln." The much anticipated film starring Daniel Day-Lewis as our country's 16th President will open in limited release, but may be just the ticket for disgruntled voters after this week's hard-fought election.