Stream 'The Dark Knight Rises' Soundtrack
For free! For at least a little while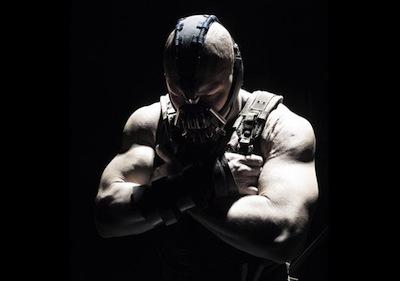 For those hotly anticipating it's imminent July 20th theatrical debut, the release today of  "The Dark Knight Rises's" entire soundtrack may seem a little anticlimactic. Still,
Empire Magazine
 has managed to get a hold of the forthcoming Hans Zimmer-composed score, and—for those who care or are interested in such things—it's eerily evocative and exciting in its own right. The days may be long past when people rushed to the nearest record store to purchase soundtrack albums, but... Hey, it'll be shortly available on iTunes and Amazon, so... There's that.
As for the score itself, its leitmotifs may remind some of "Batman Begins," but Zimmer has also added elements of dread, plaintive loss, and lots and lots of guttural chanting. Because nothing screams "primeval force of darkness," a.k.a. Bane, like guttural chanting, the obscene,
hard-to-even-call-it​-musical
bellowing of man and woman, suggesting an uncivilized, terrifying time before such things as symphony orchestras and synthesizers even existed.
What do you think, Hitlisters? Give it a listen, and let us know in the comments. Best musical score of all time? Or is that still "Titanic?" Or "Braveheart?" Or "The Shawshank Redemption?" Or "Star Wars?" Or some other film that we're not mentioning?