Get an Exclusive Look at Some of the Adorable Art Behind 'Hotel Transylvania'
You'll want to check into the monster motel after viewing!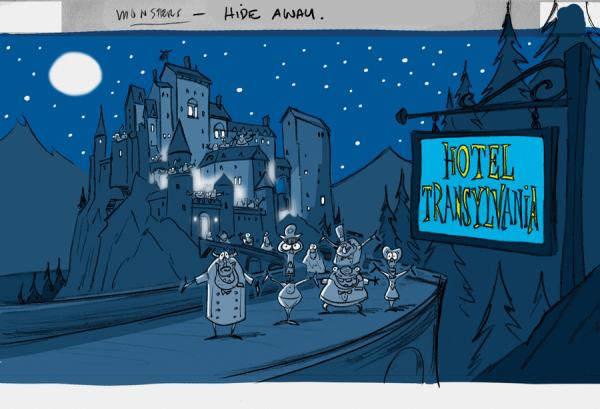 Sony Pictures Animation's next big animated
classic-in-the-makin​g,
"Hotel Transylvania," arrives in theaters later this month, thanks to the talents of director Genndy Tartakovsky ("Star Wars: Clone Wars," "Samurai Jack," "Dexter's Laboratory," "The Powerpuff Girls"), but films like "Hotel Transylvania" don't just spring fully formed from their creator's minds, they take lots of work and
lots
of collaboration.
In the new book, "The Art and Making of Hotel Transylvania," Tartakovsky and writer Tracey Miller-Zarneke explore some of the incredible pieces of pre-production work that went into the making of the film. The book includes over 400 pieces of concept art, character sketches, storyboards, and digital art, along with interviews with key filmmakers and crew, all the better to appreciate the artistry of the adorable film, one that puts a fresh spin on some of cinema's most enduring "monsters."
In the film, Dracula (voiced by Adam Sandler) has reinvented himself as the owner and operator of the eponymous hotel, where all sorts of beasts and ghoulies can come and relax. That's all thrown for a loop when a most unexpected guest (Andy Samberg) -
a regular old human!
- shows up to stay, and promptly falls for Drac's daughter, Mavis (Selena Gomez). Talk about a culture clash.
Feast your eyes on some more exclusive art from the making of "Hotel Transylvania" (plus the book's cover!), thanks to Sony Pictures Animation, after the break.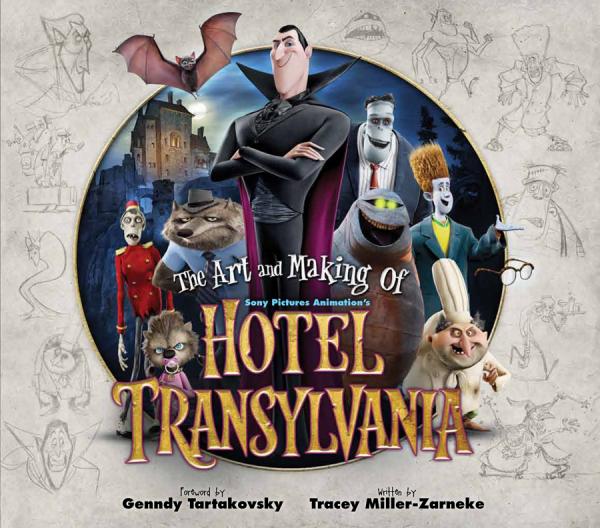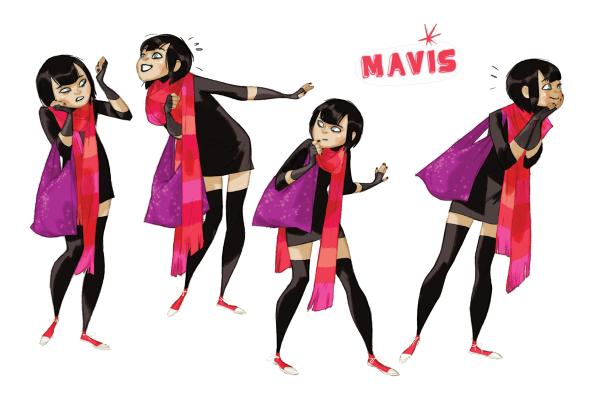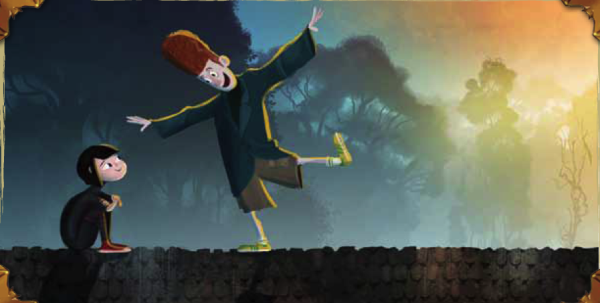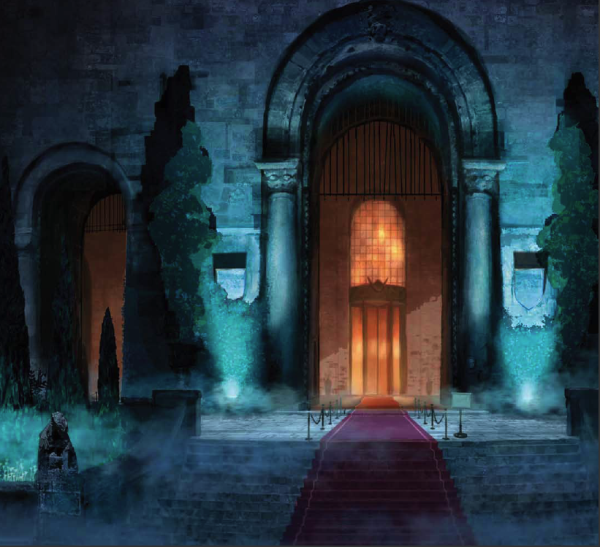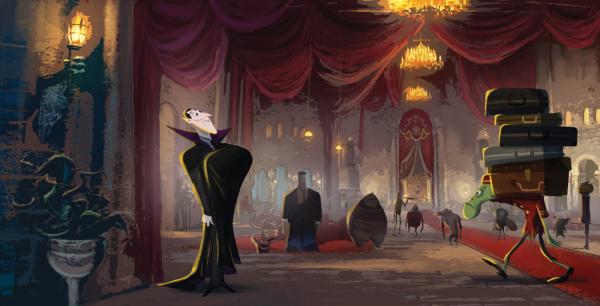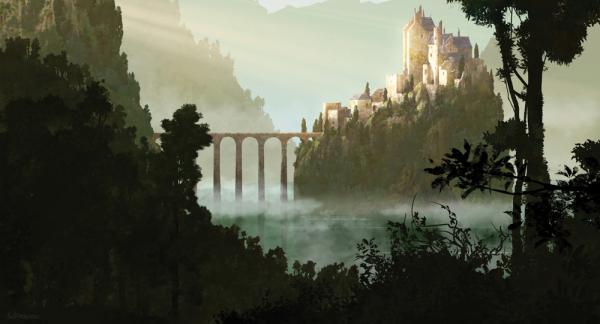 ™ & © 2012 Sony Pictures Animation Inc. All rights reserved.
Gorgeous and adorable, right?

"The Art and Making of Hotel Transylvania" will be released on September 24. "Hotel Transylvania" will open on September 28.

Want more Movies? Be sure to like MSN Movies Facebook and follow MSN Movies Twitter.