Q&A with Hana Mae Lee of 'Pitch Perfect'
"Lilly" actress talks about quiet-girl beat boxing and her first film role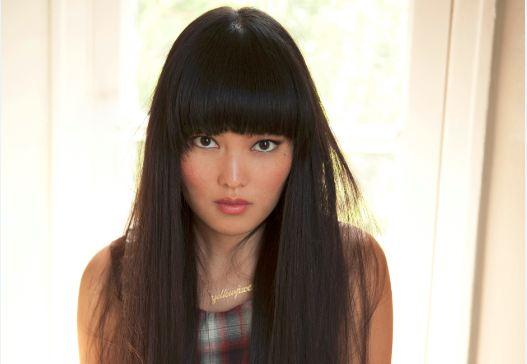 By Kent Laird
Lead Editor - MSN Movies & TV
While audiences may recognize her from her guest roles on "Mike and Molly" or "Workaholics," audiences around the world will soon know much more about Hana Mae Lee when Universal Studio's "Pitch Perfect" hits theaters on September 28, 2012. Lee, who stars as Lilly in the film directed by Tony-nominated "Avenue Q" director Jason Moore, is already receiving great reviews for her first film role. MSN Movies had the opportunity to sit down and speak with the charming and hilarious Lee on her first film role, making "special" angels and following her heart.
Bing: More about 'Pitch Perfect' | More about Hana Mae Lee
MSN Movies: Tell us a little about the film
Hana Mae Lee: Well, "Pitch Perfect" revolves around two a capella groups, the Barden Bellas, I'm part of the Barden Bellas and the Troublemakers. The Troublemakers are a boy group and they always win and the Barden Bellas give it their all this semester and try to win the ICCA's in Carnegie Hall. The Barden Bellas have had a problem getting people to join the group because Aubrey (played by Anna Camp) has a problem with vomiting. So we end up with a whole mosaic of misfits who don't all look perfect or do everything in perfect synch. It's this really fun movie about the journey through these girls' eyes' and the changes they go through. It's also about the competition because the guys are soooo good.
Even when we weren't filming, we would stand around and just be like, "Oh my God, so amazing!" For the guys, all of them except for Adam DeVine who is from "Workaholics" and still an amazing singer and dancer, had musical theater training. They had just either recently graduated from it or were studying it.  For us girls, minus Anna Kendrick who has done Broadway, none of us have had anything like that. So it we were very impressed. It was very similar to the storyline to the movie in that respect.
So did you all do your own singing and dancing?
Ya, we have solos and I have some beat boxing. When I started they asked if I knew how to beat box, which I didn't, so the studio set me up with this awesome DJ, DJ Spencer, and he   taught me everything I need to know from beating to scratching. I thought it would be so cool if this quiet little girl [Lilly] could bust out and scratch in one of the finale songs. So he taught me all that.
So we did all our own singing, all our own dancing. That's all of us dancing there, popping and locking. It was like boot camp. We were in Baton Rouge, LA for three months and for three weeks it was like summer camp for a capella dance. 4 hours of dance, 2 hours of singing every day. They guys were so good; we got together a lot to practice to try to catch up. It was great. It was like college, we all bonded.
How would you describe "Lilly"?
Lilly is amazing. She was so fun to play. So the breakdown of Lilly is that she's a very shy girl be still speaks her mind. But no one can hear her because she speaks so softly. But, when you really look at who this Lilly character is, I say that she's "seemingly shy" because she speaks her mind and everything she says you know she's been through it. Even though she's always covered up, she's still really confident and everyone else to her is really loud.
Her transformation was amazing. At the start she's this quiet singer who goes on to become this full-blown, cool beat boxer that brings the whole tradition around for the new Bella's. She's fierce. She's so fun to play and so layered, even with her clothes, but also as a person and doesn't take life to seriously. She just sits back and enjoys and relishes each moment and it's such a fun character to play.
Did any part of your own personality make it into the character of Lilly?
Well, for me, I talk a lot and am very loud. For me to bring that all in and make each line count… I wanted to bring this innocence and naivety to her, so I think for me, I'm very sarcastic and the humor was there, but she's the type of person who doesn't worry a lot and takes chances and doesn't really care what other people think. For me, that's who I want to be like. I would just play her opposite of how I might do something. I kind of look up to her. 
In the fashion sense, we're very similar. She'll wear whatever she wants and thinks it's cool. In that way, we're very similar. We both have nice hair, so that works good. [Laughing]
This is your first film…
Yes, first film, it's very exciting.
What were some of your most memorable moments on set?
None. Zero. I'm so glad it's over. [Laughing]
I have lots of memorable moments, because it was such a big ensemble. On and off set. On set, or whenever you are around such a big group of girls it gets a little Reeeer! [cattiness sound], but at times we are all there for each other and…
Instant Sorority, right?
Yes, exactly. Instant Sorority. We'd always hangout on the weekends or after dinner. It was 3 months solid and we spent Halloween and Thanksgiving together and there were a lot birthday's during that time, so it became this bonding moment.
I'd actually worked with Adam DeVine on Workaholics a week before we were going to be there, so it was exciting knowing we'd both be there.
But on set, I had a very memorable moment in a vomit scene. Yes, I have a vomit scene where I make a vomit angel. That was kind of memorable, because it wasn't scripted. The Bella's get in this huge fight and basically I get pushed into Audrey's vomit and I fall into it and, as Lilly would in making the best of things, makes an angel. That was certainly interesting. Very memorable, very fun.

We've heard you have some great lines in the film, any stick out in particular?
I have some great lines. I liked, "I set fires to feel joy." All said with a smile and innocence. Oh, and I have one line which is my favorite which is, "Do you want to see a dead body?" We were just asking questions in rehearsal so I ask the instructor to repeat what she said, so I said, "Oh what happened last year and… do you guys want to see a dead body?" [Laughing] It's just random.
Lilly's lines had the best lines. They were so funny. A lot of people asked if I improved much of it, but really the writing was so good, I just was acting what was written for me and trying to do the writing justice.
You do a lot of other things, from comedy, fashion design, etc… what would you say your passion is?
I love acting. The reason why I love fashion so much is because I'm an artist, I've always loved fine art and I see people as blank canvases, we might as well make fashion fun, creative and artful.
But in acting, I get to play people like Lilly, which is such a gift. I get to play such a great role and sing and dance, and she's funny and doesn't have an accent. Jason [Moore] was so great letting us try our own things out. Acting is just on its own whole other level for me. 
I like to do them all. With stand-up comedy you get to create your own voice and I think mixing in all these things makes for so much fun.
That's great. Diversity in life makes things much more interesting. So, what's the best advice you've ever received?
Probably to listen to myself and to really go for what I want to do. Not just for jobs, but with anything. My personality is very open and I get influenced very quickly, so I need to remember to listen to myself and make my own decisions.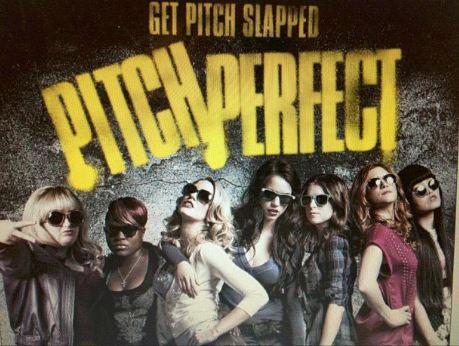 "Pitch Perfect" is in theaters now.
Are you sure you want to delete this comment?