Joseph Gordon-Levitt to star in 'Sin City' sequel
Actor joins cast that already includes Mickey Rourke, Clive Owen, Bruce Willis, and Rosario Dawson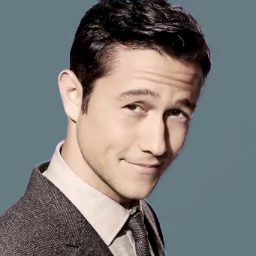 In what we're taking as a positive sign for the long-gestating film's future,
Deadline
has just announced that "Looper" and "Premium Rush" star Joseph Gordon-Levitt has joined the ever-expanding cast of "Sin City: A Dame to Kill For." The Robert Rodriguez/Frank Miller-directed sequel—to their own 2005 sleeper hit—is quickly becoming a sort of rich man's "Expendables," with a cast that already includes Mickey Rourke, Clive Owen, Bruce Willis, Rosario Dawson, and Dennis Haysbert. At this rate, cameos from Quentin Tarantino and, say, George Clooney's decapitated head wouldn't seem too much of a stretch of the imagination.
In related news, Gordon-Levitt's involvement in this project has reportedly precluded him from consideration in another: Disney/Marvel had been angling for him to star in their upcoming "Guardians of the Galaxy," but will now move on to lesser, perhaps more unsavory options. So... While Marvel/hardcore "Guardians of the Galaxy" fans—if there are any—might be disappointed, we think Gordon-Levitt potentially dodged a bullet there, as he now gets to play an actual human being as opposed to a sentient space tree or a talking raccoon.

Although "Sin City 2" is currently filming—who knew?!—the rumor mill continues to grind as far which major Hollywood stars will eventually populate its hyper-stylized, black & white nooks and crannies. Josh Brolin is supposedly up for a supporting role, probably as someone with an evil goatee, although we'd much rather see his "Gangster Squad" co-stars Ryan Gosling and Emma Stone pop up somewhere in the flick, but only because they're much more pleasant to look at. More details as they become available...