Weekend box office: Bruce Willis proves he still has some life in him
The fifth installment in the Die Hard franchise opens at #1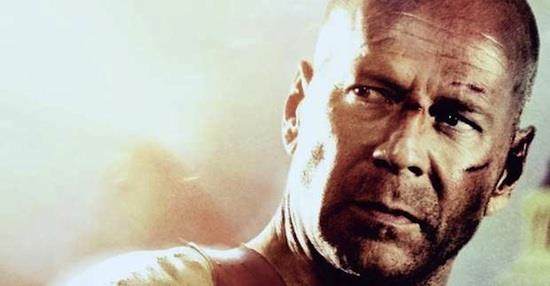 Amazing to think that a quarter century has passed since the first "Die Hard" film was released in 1988. But who knew? Where some franchises seem to wither and die on the vine, 57-year-old Bruce Willis' fifth outing as former cop John McClane came out on top this weekend in the North American box office. The film didn't fare so well with the critics, but die-hard fans (gulp!) still came out in decent if not extraordinary numbers. And it looks like the film will do significantly better internationally.


Fox's "A Good Day to Die Hard" was the #1 film this weekend, earning $24.8M (at 3,553 theaters) despite its less-than-spectacula​r reviews. Last week's "Identity Thief," also panned by the critics, moved to #2, with $23.6M in ticket sales (at 3,165 theaters). The #3 film, "Safe Haven," based on yet another Nicholas Sparks novel, purloined $21.4M (at 3,223 theaters) from post-Valentine's Day couples while the Weinstein Company's first animated feature, "Escape from Planet Earth," was the #4 film, bringing in $15.9M from family audiences (at 3,288 theaters). "Warm Bodies," the zombie love story, fell to #5 in its third week, adding $8.8M (at 2,897 theaters) for a new domestic total of $50M.

Warner Bros.' new "Beautiful Creatures," the #6 film, failed to ignite a Twilight-like fervor, earning only $7.5M during its first weekend (at 2,950 theaters) while Soderbergh's "Side Effects" slipped to #7 with $6.2M (at 2,605 theaters). At #8, the popular "Silver Linings Playbook" (now in its 14th week!) made another $6M (at 2,202 theaters) for a current domestic gross of $98.3M. The much-derided "Hansel and Gretel: Witch Hunters" held on at #9 with $3.5M (at 2,103 theaters) and a domestic total of $49.7M. Bringing up the rear, the once Oscar favorite "Zero Dark Thirty," now in its ninth week, earned $3M (at 1,522 theaters) for a new domestic total of $87.9M.
The upcoming Oscar weekend will see the wide release of only two new features: the sci-fi thriller "Dark Skies" with Keri Russell and Josh Hamilton as parents who are terrorized by conniving aliens, and the action pic "Snitch" with Dwayne "the Rock" Johnson as a father who is terrorized by a drug cartel…until he starts doing the terrorizing.