New on Netflix Instant: 'Hellboy' to the Rescue
Plus 'Let the Bullets Fly' from China, 'Battle Royale' from Japan, and 'Woody Allen' from 'American Masters'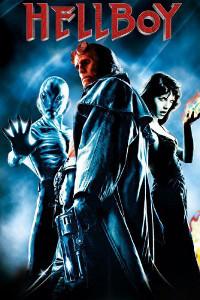 "Hellboy" (2004), Guillermo del Toro's pitch-perfect adaptation of Mike Mignola's cult comic book, stars Ron Perlman as giant red demon called forth from Hell (more of a Lovecraftian vision of the underworld than a Christian one) by Hitler's mystics in WWII but rescued and raised by a British paranormal scientist (John Hurt) to fight on the side of the angels. Ron Perlman, performing under a massive ember-red suit with a thick log of a head sprouting a pair of filed down horns and a right arm like a slab of granite, is perfect as the cigar-puffing, wisecracking, kitten-loving demon who covertly battles supernatural monsters. Del Toro's adaptation expands the characters and giving life to their unspoken bonds of friendship and understanding -- a squad of "freaks" hidden from the society they serve -- and finds a visual style to match Mignola's vivid woodcut illustration drawings and midnight world of supernatural evil.
"Let the Bullets Fly" (2010), the highest-grossing Chinese film of all time, is a slyly comic satire that plays like a spaghetti western in twenties-era China, with Chow Yun-Fat as a wily crime boss and Jiang Wen as a desert bandit who takes him on. Director/star Wen has crafted a modern take on the wild Hong Kong action films of the eighties heyday, with all the energy, dotty humor, broad performances, and mad plot twists, and sustains it with star power, crazed plotting, and wily schemes.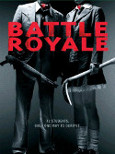 "Battle Royale" (2000), the gleefully gruesome splatter satire of teenage nihilism, adult paranoia, and social sadism from Japan, is a 21st century version of a fifties youth gang drama, rooted in the adult panic at the sudden rise of youth violence in Japanese society, but was too close to the real-life events of Columbine High School for American tastes a decade ago. Now the high-school-kids-fig​​ht-to-the-death thriller makes a companion piece to "The Hunger Games," though with a far more wicked sense of satire. It arrives with the sequel "Battle Royale 2" (2003), from the original director's son.
For more releases, see Hot Tips and Top Picks: DVDs, Blu-rays and streaming video for June 26