'The Host' trailer gives hope to Stephenie Meyer fans
And to all those who enjoy insipid teenage romance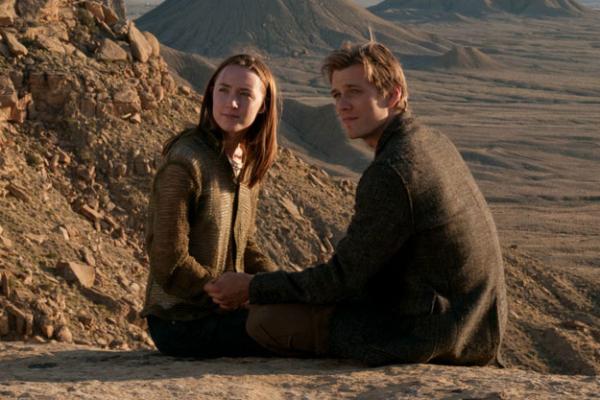 Like high school, adolescence—and, indeed, even the ephemeral, fleeting thrills of first love—all things must end, including the "Twilight" saga. When "Breaking Dawn: Part 2" debuts next week, it will thus mark the end of an era. Fans will no longer have the ongoing adventures of Edward Cullen, Bella Swan, and Jacob Black et al. to look forward to. They will be forced to move on, to grow up, to graduate to bigger and better things, or to shamelessly retreat into their parents' basements to endlessly relive past glories on DVD, Blu-ray, and digital download...
But fear not, Twi-hards, for there is another hope on the horizon: "The Host," author Stephenie Meyer's other novel about teenage love triangles, strange non-humans, and dead-eyed heroines giving soulless narration. "The Host's" inevitable cinematic adaptation sports an enviable creative pedigree in screenwriting and direction from "In Time" and "Gattaca" auteur Andrew Niccol; the acting talents of Oscar-nominated Saoirse Ronan ("Atonement," "The Lovely Bones"); and a refreshing lack of sparkly, doe-eyed vampires.
Will "The Host" be enough to replace "Twilight" in our hearts, if not the national consciousness? Or will we all be forced to turn to "The Hunger Games" to satiate our need for angst, heartache, and violence? Only time—and the full length movie—will tell, but in the meantime, this trailer is a pretty good start. Check it out below, and let us know what you think in the comments...