Trailer for Woody Allen's Latest, 'To Rome with Love'
The actor-writer-director continues his European streak, this time in Italy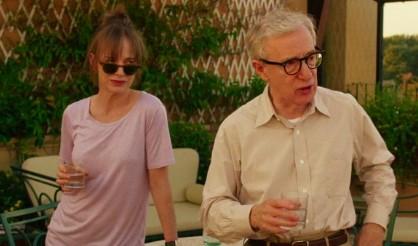 You've got to at least give Woody Allen credit for his work ethic these days. Even at age 76, he's cranking out a movie a year like a champ... or like Clint Eastwood. Of course, they're not always tremendous in the end ("Whatever Works," anyone?), but last year's "Midnight in Paris" rightfully earned him a lot of love, ultimately resulting in an Oscar win for Best Original Screenplay.
Now that he's tackled France, Spain and England over recent years, Woody's moving on to Italy for this summer's "To Rome with Love." It's another one of his sprawling ensemble romances, starring (deep breath) Alec Baldwin, Jesse Eisenberg, Ellen Page, Alison Pill, Penelope Cruz, Greta Gerwig, Roberto Benigni, Judy Davis and Allen himself, and to judge from
this new trailer
-- also included below -- it could be a lightweight charmer. (So long as it's an improvement on "You Will Meet a Tall Dark Stranger," I'll be happy.)
As much-needed summer
counter-programming,​
"Rome" will hit theaters in limited release starting on June 22nd.