'The Hobbit: An Unexpected Journey' -- and your questions for the cast
You get to ask the actors and moviemakers behind this newest voyage to Middle-earth what you want to know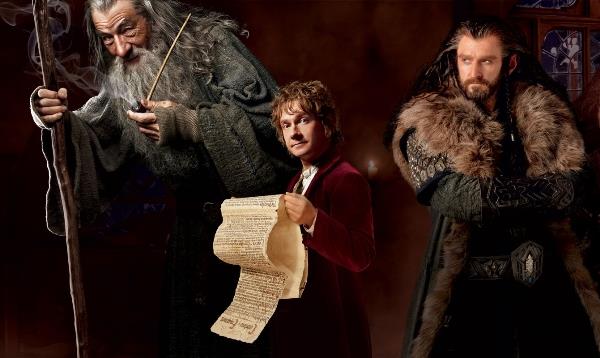 Opening on Dec. 14, "The Hobbit: An Unexpected Journey" is the long-awaited prequel to Peter Jackson's "Lord of the Rings" trilogy, also taken from the writings of beloved writer J.R. R. Tolkien. And we want to know what you want to ask the stars and crew -- because we're going to ask your questions for the lead actors and behind-the-scenes masters who bring Jackson's widescreen fantasy to life. We at MSN Movies will be talking with:

-- Joe Letteri, four-time Oscar winner and Visual Effects Supervisor
-- Richard Armitage, who plays the Dwarven warrior Thorin Oakenshield
-- Martin Freeman, who plays unlikely hero and Hobbit-next-door Bilbo Baggins
-- Andy Serkis, back again as the series' figure of pity and peril, Gollum
-- Sir Ian McKellen, who plays wizard and icon  Gandalf the Grey
However, we'll be asking them your questions: Log in below and ask any question you have about the making of the film, stepping into the books' well-loved world or the mix of technology and tale-telling that Jackson brings to the screen with this film. Just say which "The Hobbit" cast or crew member your question is for, and then ask one short, sharp question for our interviewees. Think fast, though; we're looking for the best questions* and we need then before noon (East Coast Time) on Friday the 7th.

(*MSN Movies reserves the right to use or not use questions with attribution, modify questions for purposes of brevity and to review submitted questions carefully.) 
Want more Movies? Be sure to like MSN Movies Facebook and follow MSN Movies Twitter.