Big Screen Adaptation of 'The Night Circus' Gets a Scribe
Film will likely appeal to Summit's scads of 'Twilight' fans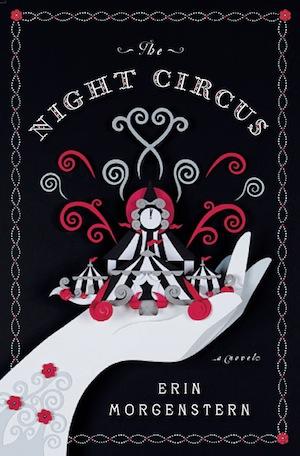 Summit Entertainment's next big tale of star-crossed lovers who exist in a magical world (all based on a beloved book) is slowly starting to come together. Erin Morgenstern's gorgeous "The Night Circus" is best described as something like "Twilight" mixed with "Harry Potter" and pumped up with some good, old-fashioned romance like "Jane Eyre" or "Romeo & Juliet." It's a wonderful book, filled with memorable characters and an entrancing storyline that skips between time periods and locations. Moreover, it really is
gorgeous
- Morgenstern has crafted such a majestic world that it's hard to imagine that a big screen adaptation will do it justice - but lets hope so.
Deadline
reports that Summit has hired screenwriter Moira Buffini will pen the script of their upcoming feature. "The Night Circus" centers on a pair of young magicians, Celia and Marco, and their growth as illusionists. The pair are bound to each other in ways they could never imagine - thanks to a competition launched by their respective father figures that pits them against each other until a winner emerges. Both Celia and Marco end up in the employ of the titular Night Circus (known as Le Cirque des Rêves), a fantastic circus (seriously,
fantastic
, like nothing you've ever seen) that travels the world and pops up only at night in undisclosed locations. Drawn to each other because of the machinations of their fathers, something unexpected happens - they fall in love.
Buffini is probably best known for her script adaptation of "Jane Eyre" that starred Mia Wasikowska, Michael Fassbender, Jamie Bell, and Judi Dench, and was directed by rising indie star Cary Fukunaga. She also penned the indie "Tamara Drewe." Next up, she's got Neil Jordan's "Byzantium," a vampire tale about a mother and daughter duo (Gemma Arterton and Saiorse Ronan) that just so happen to be, eek, bloodsuckers. Her work on "Jane Eyre" is likely the strongest recommend here - a faithful adaptation that paid great respect to the classic story, she will hopefully apply those same skills to "Circus."