For the Love of Film Noir Blogathan Begins!
With the ... 'Wrong Number'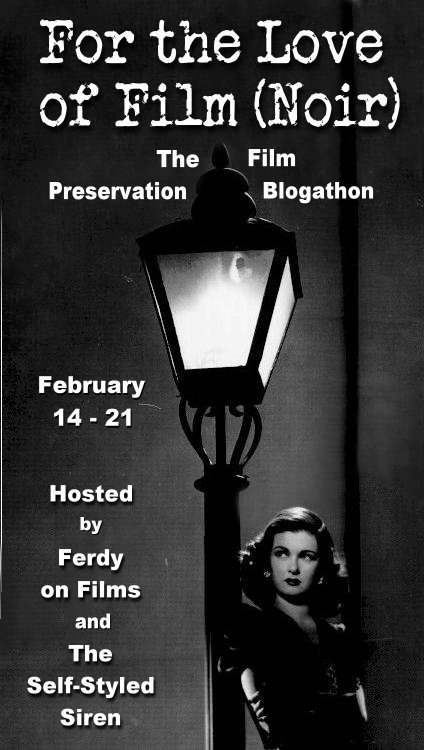 The
For the Love of Film (Noir) Blogathon
hosted by the inimitable
Self-Styled Siren
and
Ferdy on Films
, starts today -- the perfect day, really, since so much of film noir concerns an emotion that makes many moody, malicious and, often in the best cinematic scenarios, murderous. Writers and film fans, please contribute not just your pen, but your payment, to the blog-a-thon.
Proceeds will go to the Film Noir Foundation's restoration of the 1950 noir "The Sound of Fury." Donate
here
.
For my contribution at the Hitlist, I'm taking us through the week with one of noir's greatest icons -- Barbara Stanwyck -- highlighting some of her top noir performances.
Today begins with a really bad phone call
...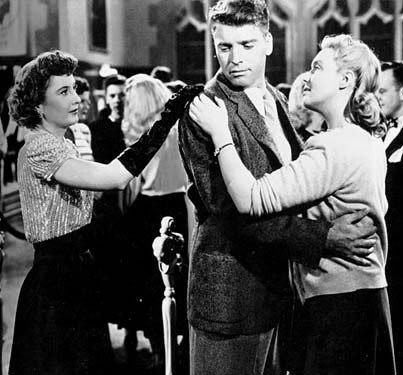 "Sorry Wrong Number" (1948) -- Anatole Litvak.
As proven by this enthralling picture, Stanwyck could be physical and fascinating even while lying in a bed and simply talking on the telephone. Of course it helps that she's desperately attempting to save her life in a dangerous telecommunications scenario involving both a nefarious husband and the unending bureaucracy of the telephone company, but I'm certain Stanwyck would be gripping even if she was merely chatting with a girlfriend. As Leona Stevenson, an invalid heiress, Stanwyck gives us a masterfully complex vision of fear and dread without being shrill or one-note about her situation. And that situation is terrifically frightening. After picking up a phone call with crossed wires, Leona overhears two men discussing a murder plot. She's frightened, obviously, but becomes absolutely terrified when she realizes the mark is (gulp) her. Via elaborate flashbacks we learn more about her situation, chiefly Leona's estranged, shady husband (played by Burt Lancaster), who's gotten in so deep with gangsters that he has resorted to this murderous plan. And Stanwyck's performance is complicated, vulnerable and endlessly fascinating.
Visit the
Siren
and
Ferdy
for more links and discussion.