Interview: Jacqueline Durran, costume designer of 'Anna Karenina'
The award-winning designer has worked on multiple films with director Joe Wright and actress Keira Knightley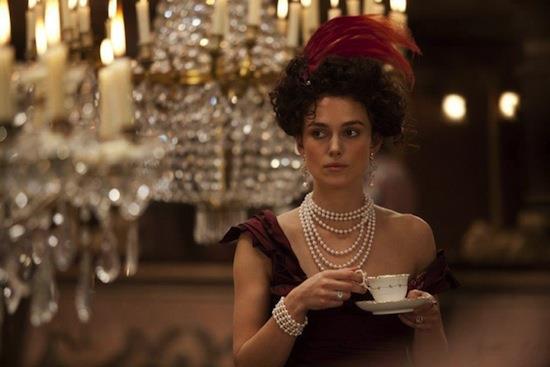 For her first two Joe Wright films, "Pride & Prejudice" and "Atonement," costume designer Jacqueline Durran received Oscar nominations for her exquisite work. I'd be shocked if her stunning creations for Wright's new version of "Anna Karenina" don't net Durran her third Oscar nod—and perhaps her first win. In addition to being a member of Wright's brilliant team, Jacqueline has designed period and contemporary costumes for a range of films, from "Vera Drake" and "Happy-Go-Lucky," to "Another Year" and "Tinker Tailor Soldier Spy." I talked to her by phone in London, where she was getting started on a new Mike Leigh film.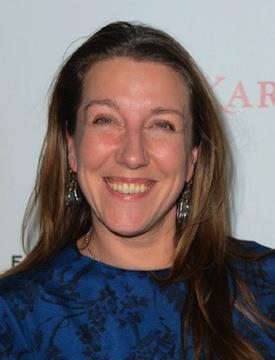 MSN Movies: I understand that for "Anna Karenina," you weren't going for total historical accuracy but were aiming for a more stylized look. Were the ideas for the costumes a joint vision of yours and Joe Wright's?
Jacqueline Durran: Absolutely, but let me say that you would never, as a costume designer, set off with your own style and interpretation, it's always rooted in what the director wants to achieve. Joe's brief to me straight-away was about reducing the surface details of the clothes, simplifying things down to their essence, and the way he explained that to me was through 1950s couture. Taking the stark simplicity of post-war French couture and applying those principles to the 1870s. Joe often likes to style things so they are believable in terms of the period but also quite accessible and appealing to the modern eye.
When Joe made that late-in-the game decision to shoot much of the film inside a decrepit theater rather than treating the story as a conventional period film, did that force you to go back to the drawing board at all?
You know, it really shouldn't have affected me that much because he'd already told me how he wanted to stylize the costumes and the script didn't change at all when we moved it to the theater, but I admit that the change did throw me for a loop at first. Not knowing exactly the setting they would be in, I found it very difficult to imagine the costumes. You'd think I could just get on with it but it was a bit of a block for me. When I pictured the person wearing the thing I couldn't see in my head where they'd be so that held me back for a bit. But then we got into the swing of the new theatrical focus and I really enjoyed it. It was tricky, though,  because every part of the film had to be built inside this theater and then changed into something else. You never really knew what anything was going to look like— we had an ice rink one day and then the ice rink had to be melted and taken away and then it became a ballroom! It was quite amazing to watch, actually!
Did you find that there's a delicate balance you have to achieve when you're veering from historical accuracy? Were there times when you thought, "oh no, that's going too far?"
I know what you mean and I'll tell you where the real difficulty was. Many of our actors obviously had their costumes made for this movie, but it was a large cast—something like 84 actors. Once you get to about actor 25, you simply aren't able to make costumes for them all so you start having to use clothes that already exist in costume collections. Now that was sometimes a bit of a jolt for me because you'd have things you'd stylized and reduced the details down and then you'd have to use something that exists right next to it. That was the tricky part—making the two things melt together so no one would notice. For instance, at the ball, you had Anna and Vronsky very stylized and all the dancers around them one stage less but still pretty stylized because all the women are wearing the same dress but in different colors and then you have all these extras around the periphery who are wearing clothes that you hired. In that respect, it was quite a balancing act!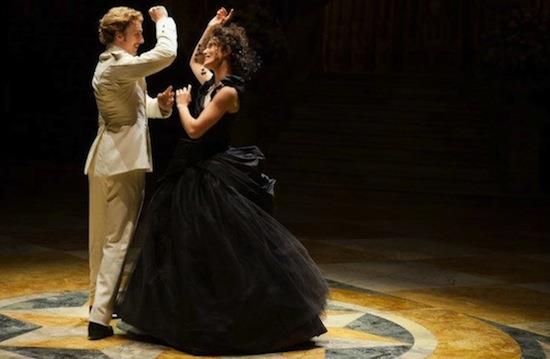 I've talked to other people who worked on the film and they all mentioned how closely you all work together, particularly those of you who have worked on several films with Joe.

Oh yes, we work extremely closely. For me, my key collaborator is really Sarah Greenwood. If I don't have a clear idea of something, I go to her and ask, "What are you building? Where is this going to take place? What is going to happen in this scene?" She is such a fantastic collaborator, she can untangle a problem better than anyone else! It's a great team of people. We all find ourselves saying, "When is Joe's next film going to happen?"
I assume with some films, like "Tinker Tailor Soldier Spy," you do have to obsess on historical accuracy, down to the right fraction-of-an-inch for a hemline or lapel.
Oh yes, and I love working both ways. The key thing is that you're making these choices for the director, you're trying to help interpret the director's vision. It just depends what they want. If Joe says we're going to stylize this one in the style of the 1950s then that's what we do! And if next time he says we're going to go for absolute accuracy then that's the route I take. My next movie, in fact, will be one in which I will be trying my utmost to be as accurate as possible because it's a Mike Leigh film about the painter Turner and he's not interested in  any form of stylization, he wants the best research you can bring to the project, the most accurate replications of things.
All the way down to the underwear that we never see?
Yes, exactly, everything has to be done as precisely and correctly as you can possibly do—trying to get your mind out of 2012 and into 1840!
I know that this film was made with a limited budget in a relatively short period of time. Were you working around the clock to get all those gowns and costumes made?
It did almost come to 24 hours a day a times! Sometimes we'd need three dresses for Keira in a week and no matter how much you try to get ahead, it never really works out! We had a very small team.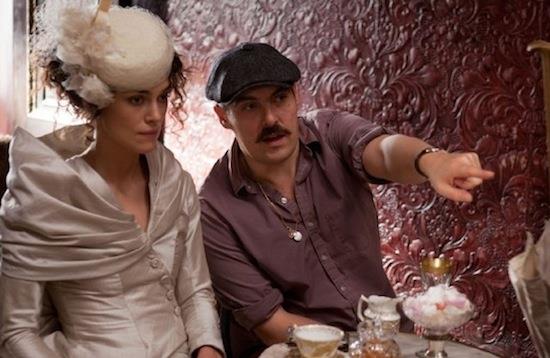 You've now worked with Keira several times. How involved does she get?

Very. She's quite serious about the work and she is very interested in design and how the costume will work to help her create the character. But we're both conscious when we're doing fittings that the ultimate goal is the vision Joe has for the movie. But Keira is amazing—she can make anything work, basically!
I heard that there is going to be an Anna Karenina-inspired line at Banana Republic this winter. How involved were you in that?
My role was to curate the collection. It takes things from Banana Republic's new holiday collection which was designed by Simon Kneen and we put them together in a way that was inspired by the look of "Anna Karenina." We had a lot of fun with it.
It sounds like you have one of the coolest jobs on the planet!
On a good day, I do! On a bad day, I have the worst!