New 'House at the End of the Street' Trailer Or, Hitchhiking Continues to Be a Bad Idea
And so is having a bad social filter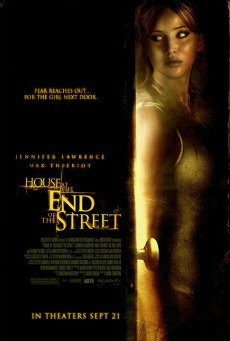 No one would ever accuse Katniss Everdeen ("The Hunger Games") of having refined social graces or an ability to stay out of obvious danger, but Jennifer Lawrence one-ups her most famous character with her next role in "House at the End of the Street."
In the film, she stars as Elissa, a teenager who appears to have no conversational filter - especially as it applies to her new neighbor, Ryan (Max Thieriot). See, a few years ago, Ryan's sister killed their parents and disappeared (and reportedly drowned), leaving a haunted and isolated Ryan all alone in the house where the murders occurred. New to town, Elissa and her mom (Elisabeth Shue) can't help but hear about what happened in the house next door, and Elissa can't seem to keep her mouth shut about it, especially when she's around Ryan.
Yet, from the looks of the film's newest trailer, Elissa has bigger issues than sticking her foot in her mouth. Because Ryan's sister may not be dead. And she may not like Elissa very much. Oops!
"House at the End of the Street" opens on September 21. Check out the film's latest trailer, thanks to
Apple
, after the break.