'Two Mothers' trailer: Naomi Watts and Robin Wright fall in love...
...with each other's sons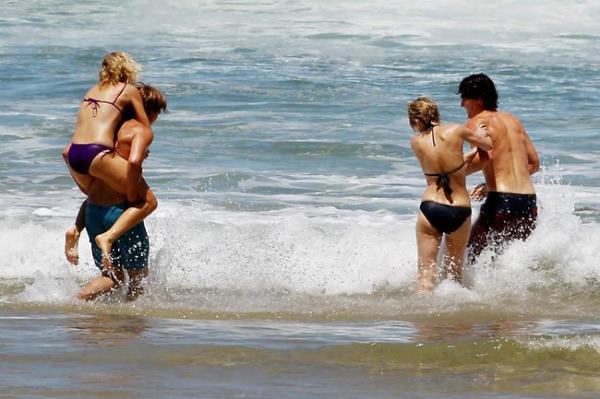 Well, this is a bit awkward. In Anne Fontaine's "Two Mothers," Robin Wright and Naomi Watts play childhood friends who live near each other in a beautiful and remote hometown. The pair aren't the only close friends in the tiny town, their sons (played by Xavier Samuel and James Frecheville) are also best pals, and their idyllic lifestyle seems to be nothing but lovely trips to the beach and general peace.
And then. Overcome by unexpected passions, Wright's Rox and Watts' Lil take up with each other's sons, with both couples falling into surprising emotional and physical entanglements. It's a provocative tale, and one that certainly benefits from the film's stunning cinematography and editing, but Fontaine's tabloid-esque drama was not particularly well-received when it premiered at the Sundance Film Festival last month. While the film's latest trailer looks sort of dreamy and definitely dramatic, it remains to be seen how that will translate to larger audiences.
Check out the European (NSFW) trailer for "Two Mothers," thanks to
Jezebel
, after the break.
Are you sure you want to delete this comment?