Oliver Stone Returns With Flashy, Sexy, Dangerous 'Savages' Teaser Trailer
Plus some unexpected work by Taylor Kitsch and Aaron Johnson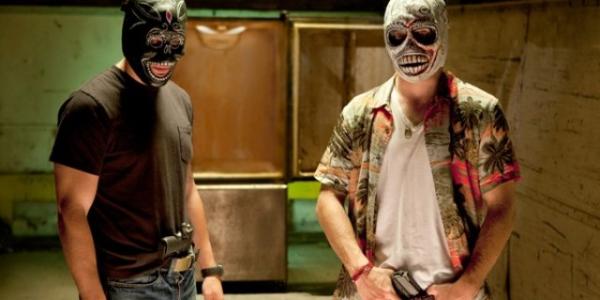 UPDATED: The full trailer is now live as well! Check it out after the break.


A fifteen-second teaser trailer of a film is usually not something to get excited about, but when that teaser is for Oliver Stone's "Savages," and when that teaser manages to cram more excitement into fifteen seconds than most trailers can do in three minutes, now
that
is something to get excited about.
Stone's first film since 2010's wholly disappointing "Wall Street: Money Never Sleeps" already has plenty of good stuff backing it - "Savages" is based on a Don Winslow book, who helped pen the screenplay with Shane Salerno, a scribe who's been relatively silent since writing the "Shaft" movie and "Armageddon." While those two films aren't the most profound of cinematic blockbusters, they do have some compelling style behind them. In front of the camera, Stone's film has some heavy-hitters (like John Travolta, Benicio Del Toro, Uma Thurman, and Salma Hayek) and some rising stars like Aaron Johnson, Taylor Kitsch, and Blake Lively.
In the film, Johnson and Kitsch play low-key pot growers who get mixed up with the Mexican drug cartel after they kidnap their, get this,
shared
girlfriend (played by Lively). Oops!
"Savages" will open on July 6. The full trailer for the film is expected to hit the web later today, but for now, check out the teaser after the break.