Mel Gibson In Talks For 'Machete Kills'
Giving us yet another excuse to avoid the grindhouse flick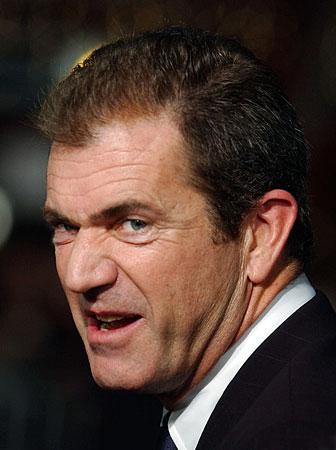 This reeks of desperation. 
Although he has already committed to directing the higher-profile "Sin City 2," auteur Robert Rodriguez vows that he really, really wants to finish making "Machete Kills" first. "Machete Kills" being the inexplicable, unnecessary sequel to "Machete," a film whose entire existence was predicated on a three minute joke in another poorly received film. (We are, of course, referring to its mock trailer, which appeared alongside Rodriguez's little-loved "Planet Terror.")
Now
comes word
 that Rodriguez wants Mel Gibson to join the cast, or possibly even to star in the film. Normally we'd laugh and make a mean-spirited joke about how an actor of Mel Gibson's caliber would never deign to appear in such low-rate rubbish... But, then again, Mel Gibson isn't really a star anymore, and the first "Machete" co-starred Lindsay Lohan, amongst others. So maybe it's the perfect match between man and material. Also, given Gibson's repugnant, decidedly troubled public persona, his casting would only give us one more convenient excuse to completely avoid the film, which we honestly were planning on doing anyway.
What do you think, Hitlisters? Shocked and angered by our explicit disdain for "Machete Kills," and Gibson? (And just so you don't think we're Robert Rodriguez haters, we loved "From Dusk Till Dawn," "El Mariachi," and "The Faculty.") Alternately, do you not really care what we think, and are you excited by Gibson getting a second-, third-, four- or fifth-chance, whatever it may be? You know what we think would be better than "Machete Kills" with Mel Gibson, besides "Machete Kills" without Mel Gibson? Watching YouTube videos of kittens for two hours. Yeah, kittens!