Another Oscar Night Fail
The late actress Betty Garrett should have been honored by the Academy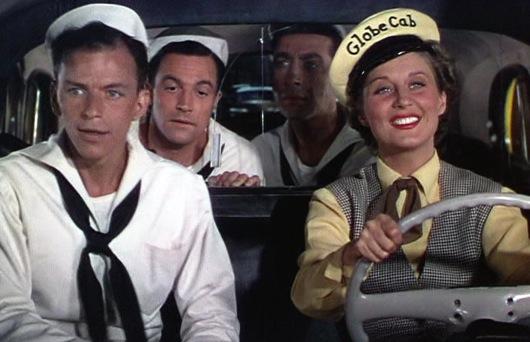 Just when you thought you'd never hear another word about the 84th Annual Academy Awards, it turns out there's one more travesty to report. And that is leaving the incomparable Betty Garrett out of this year's "In Memoriam" tribute. The brilliant MGM star (who later had great success on TV in classic sitcoms such as "All in the Family" and "Laverne & Shirley") died on February 12, 2011. When fans and family members questioned her omission from the tribute at the Oscars later that month, they were told that they had a "cut-off date" and that Betty had missed it. So she'd be in this year's montage, yes? No. And what infuriates me even more is that Whitney Houston, who died on February 11 of this year WAS included. So much for the Academy's cut-off dates. And frankly, with no disrespect meant to Ms. Houston, Betty Garrett had a hell of a lot more to do with the movies than Whtiney ever did.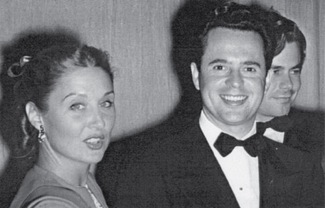 Here's Betty with her husband Larry Parks at the 1947 Academy Awards ceremony when Parks was nominated for Best Actor for "The Jolson Story." Larry Parks was a huge star but his career was destroyed when he was blacklisted after appearing before the infamous House Committee on Un-American Activities in 1951. Betty Garrett starred in some of the most beloved musicals of all time including several where she was paired with a young Frank Sinatra. She was a fixture at many Academy Awards ceremonies and even sang several of the Oscar-winning songs.
I attended Betty Garrett's 90th birthday celebration two years before she died. At that event, a video was screened (which you can see after the break) that showed the highlights of her long career in less than three minutes. I still can't believe that the Academy ignored this amazing talent and incredible human being. (And yet they did include several departed agents and publicists. No offense to those professions, but come on!)
Hollywood isn`t just political. Hollywood is MONEY, they want to advertise what movies that are out to the public in hopes of making lots more money. Because her husband Larry Parks was Blacklisted they can and will ignore even if he didn`t really do anything wrong. Our country is just
****
bad, the rich and their spoiled kids get away with what ever they can, and politicians get away with stealing OUR money every day and blame someone else. That's life

She sang, she danced, she acted!  Huge oversight not to include Betty in the Memorials!  But then again, the Academy Awards are all political anyways.  I hope people don't actually believe the awards to be fair, nor the memorials to honor great people.  Nope, they honor who the hell they want.
Are you sure you want to delete this comment?