'Zero Dark Thirty' Teaser Hunts Down Osama bin Laden
The writer and director of 'The Hurt Locker' team up to tackle the facts behind the mission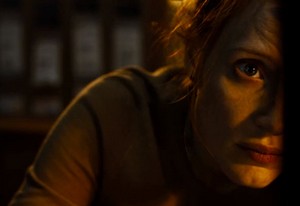 Director Kathryn Bigelow and writer Mark Boal's follow-up to 2009 Best Picture winner "The Hurt Locker," "Zero Dark Thirty" concerns the hunt for Osama bin Laden and has a cast that includes Jessica Chastain (pictured), Joel Edgerton, Kyle Chandler, Chris Pratt, Mark Strong, Mark Duplass, Jennifer Ehle, and others.
However, you'd hardly know it from this new teaser trailer, embedded below, which places a strict emphasis on mood in trying to sell a procedural for which the ending is already very well-known. Bigelow and Boal also aren't the only ones covering the subject matter, given that the Weinsteins have picked up the lower-profile "Code Name: Geronimo," although that film's cast (Cam Gigandet, Freddy Rodriguez, Xzibit) and crew (the director of "Blue Crush," "Into the Blue," and "Turistas") hardly seem to compare.
Sony's big awards play for the end of the year, "Zero Dark Thirty" opens on December 19th.