'Insidious' sequel lined up for next Labor Day
Original cast, director will return for this follow-up to the hit horror film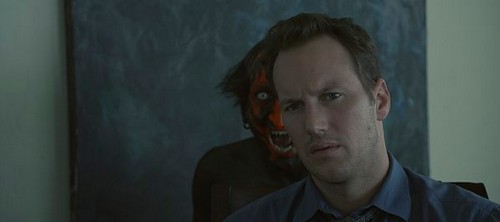 When your $1.5 million boo-fest grosses nearly $100 million worldwide, a sequel seems all but inevitable, and so it is that -- according to
The Playlist
 -- director James Wan, writer Leigh Whannell, and stars Patrick Wilson and Rose Byrne will all be returning for "Insidious: Chapter 2." And not only that, but FilmDistrict has called dibs on August 30, 2013 for the sequel's release, the Labor Day weekend that has proven fruitful in the past for horror fare like "The Possession" and "The Last Exorcism."
Having made a name for themselves with the original "Saw" in 2004, Wan and Whannell had trouble matching that film's success with the 2007 double-whammy of "Dead Silence" and "Death Sentence." (I find the latter and Kevin Bacon's performance in it to be somewhat underrated.) 2010's "Insidious" did the trick, though, and since then, Wan has shot "The Conjuring," also starring Patrick Wilson, for release next year. Warner Bros. is reportedly very happy with that film, bumping it out of the January dumping grounds into a prime summer slot next July.
We'll see how "Insidious: Chapter 2" will be able to compare at the box office the month after, or how closely it will echo the plot of "Poltergeist II."