Videodrone B-Sides: 'Beyond' 'The Fields' is a 'Metal Tornado,' and other direct-to-disc stories
Our monthly round-up of direct-to-disc and made-for-cable pictures that slip on to the New Release racks
By 
SeanAx
 May 27, 2012 11:55AM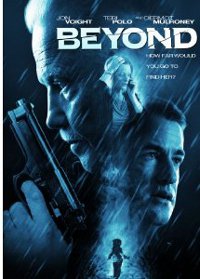 "Beyond" (Anchor Bay) – Jon Voight plays one of those tough, old-school cops out of step in the modern world in this mix of kidnap thriller and supernatural mystery. Asked to search for a missing child, he gets an unwanted (but oddly helpful) assist from  a radio psychic (Julian Morris) who claims to have made contact. Director Joseph Rusniak previously helmed the theatrical features "The Thirteenth Floor" and the 2008 remake of "It's Alive" and Teri Polo and Dermot Mulroney co-star.
It's doubtful this film (which proudly proclaims it is "From the producer of Ghost Rider: Spirit of Vengeance") began as a direct-to-disc production but given the overwhelmingly negative reviews (all from disc review sites) make it appear inevitable in retrospect. Blu-ray and DVD, no supplements.
"The Fields" (Breaking Glass), an American Gothic horror starring Cloris Leachman and Tara  Reid, riffs on the "Children of the Corn" genre (if you can call that franchise a genre) of horrors in the cornfield of a small town farm. This one has its fans, such as this supportive review from Twitch: "A true gem hidden amongst a haystack of wannabes and cheap efforts, so make sure you give it a chance when you happen upon it." More reviews here. Blu-ray and DVD, with a featurette and outtakes among the supplements.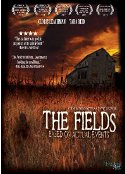 "Metal Tornado" (Arc) is another SyFy Original disaster film, this one with Lou Diamond Philips, Nicole deBoer, Greg Evigan, and a rogue magnetic field that becomes a swirling metal tornado of death! Or something like that. It's the unfortunate side effect of an experiment to capture solar flare energy. DVD only. Reviews here.
Action:
"Black Cobra" (Lionsgate), based on the book "When the Cobra Strikes," is a thriller set  in the world of diamond smugglers, with Cary-Hiroyuki Tagawa as the token dignity. DVD only, with deleted scenes and an alternate ending. Reviews here.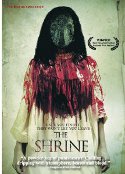 Horror:
"The Shrine" (Kimstim / Zeitgeist), about the mystery behind a missing American backpacker in Europe, moves from "Hostel"-like territory to a story of human sacrifice. Aaron Ashmmore and Cindy Sampson star. DVD only, with commentary and behind-the-scenes footage. Reviews here.
"11-11-11: The Prophecy" (Big Air Studios) is numerology horror from the director of "Saw II/III/IV" and a no-star cast. DVD only, with a featurette and deleted scenes. Reviews here.
Christian Slater is the token "star" name for "Playback" (Magnet), a voyeurism horror with echoes of "The Ring." This one premiered on video on demand. Blu-ray and DVD, with a behind-the-scenes featurette. Reviews here.
"Descendents" (Lionsgate) is a zombie film from Chile and director Jorge Olguin ("Angel Negro"). The American DVD release is in English and features a making-of featurette. Reviews here.
Continue reading at Videodrone.
For more releases, see Hot Tips and Top Picks: DVDs, Blu-rays and streaming video for May 22