Let's Hope These Limited Edition 3D 'Hobbit' Glasses Can Hold Up for Three Films
Peter Jackson recently announced single book will become three films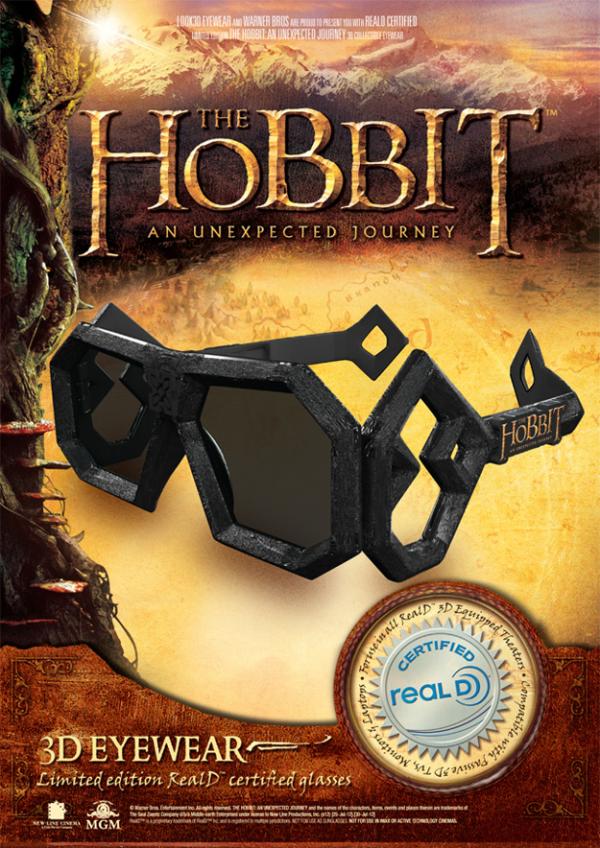 On the heels of
Monday's announcement
that director Peter Jackson will now split his cinematic take on J.R.R. Tolkien's "The Hobbit" into three films (up from an
already-strange-cons​idering-the-length-o​f-the-source-materia​l
two films),
HobbitFilm.it
(via
ComingSoon
) shares a first peek at the special edition 3D glasses for the trilogy's first film.
"The Hobbit: An Unexpected Journey" hits theaters on December 14, and as it will show in 2D, 3D, and IMAX, it is clearly in need of very special specs. These RealD-certified glasses will be available at some limited theaters, and will hopefully be forged out of tough enough plastic to stand up to checking out all three films over the coming months. They look...sturdy.
The final two "Hobbit" films will arrive on December 13, 2013 and sometime in the summer of 2014. Are you ready for that much more Tolkien madness? Will you see the films in 2D or 3D? Do you like these glasses? Tell us everything, Hitlisters!
You can get a bigger look at the glasses after the break.