New on Netflix Instant: From 'Tintin' and 'Ai Weiei,' to 'The Gunfight at the O.K. Corral'
Plus some great kid movies for the holidays, from 'The Muppet Movie' to Disney animated classics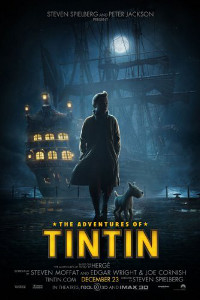 "The Adventures of Tintin" (2011), Steven Spielberg's first foray into motion capture filmmaking, turns the legendary boy journalist and globe-trotting adventurer from the early graphic novels of Herge into a big screen hero, complete with trademark cowlick and best friend canine Snowy watching his back. Spielberg doesn't have the deftness of Pixar's best filmmakers, but he does have a good time letting his creativity play in the new technology, and he has the good sense to cast Andy Serkis as Captain Haddock in support of boy hero Tintin (performed and voiced by Jamie Bell). Videodrone's review is here.
"Ai Weiwei: Never Sorry" (2012), winner of the Sundance Jury Prize and one of the 15 films on the Oscar shortlist for documentary feature, profiles the acclaimed Chinese artist, filmmaker, and political activist, who was arrested and detained for 81 days in 2011 for critical comments about China. "Alison Klayman's stirring, important documentary catches his complex humanity," writes Entertainment Weekly film critic Owen Gleiberman.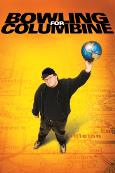 Michael Moore's "Bowling for Columbine" (2002) won the Oscar for Best Documentary ten year ago with a cage-rattling investigation into America's love affair with guns and violence in the wake of Columbine.
"Alps" (Kino), Greek director Yorgos Lantimus' follow up to his Oscar-nominated debut film "Dogtooth," is another offbeat project, this one about a secret society that helps grieving people by (for a fee) posing as a recently-deceased member of a mourning family.
Jet Li headlines "Flying Swords of Dragon Gate" (2012), the third Hong Kong version of the classic story originally made by King Hu (as "Dragon Gate Inn") and remade once already by director Tsui Hark.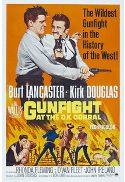 Classics:
"The Gunfight at the O.K. Corral" (1957), with Burt Lancaster as the resolute, straight-backed Wyatt Earp and Kirk Douglas is the consumptive, self-loathing gambler Doc Holliday, is hardly accurate history (the climactic gunfight is turned into a battle-like set piece) and has a tendency toward outsized melodrama, but strong performances pull it through. John Sturges directs and DeForest Kelley and Martin Milner co-star as Earp brothers.
More releases and recommendations at Videodrone
For more releases, see Hot Tips and Top Picks: DVDs, Blu-rays and streaming video for the week of December 11