Genesis Rodriguez Gives Us Another Reason To Watch 'Identity Theft'
Will co-star along with Jason Bateman and Melissa McCarthy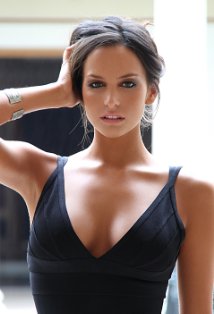 According to
Deadline
, Genesis Rodriguez ("Casa de mi Padre," "What To Expect When You're Expecting") has signed on for a (hopefully juicy) supporting role in "Identity Theft," the upcoming Jason Bateman/Melissa McCarthy body-, er, identity-switching comedy.
Not that we needed any other reason to look forward to the film. The premise, in which Bateman's presumably straight-laced everyman has his identity stolen by the sublimely ridiculous McCarthy, was exciting (and enticing) enough. But... Yeah... Ms. Rodriguez... Wait, what were we saying?
Oh, right. Ms. Rodriguez will play the associate of a local crime boss who crosses paths with McCarthy's petty criminal. We're sure much comedic confusion and/or sexual tension will ensue, once she inevitably meets up with Bateman's "victim."
What do you think, Hitlisters? Excited for the film? More excited for the film now? Excited for other reasons? As always, let us know (within reason) in the comments...
Are you sure you want to delete this comment?