Paul Walker to head up 'Hitman' reboot
If at first you don't succeed, try blowing into the cartridge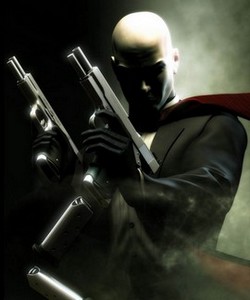 This week in "because money" news, Fox is looking to re-adapt the violent video game "Hitman" to the big screen. You may recall that Timothy Olyphant already embodied the eponymous bald, barcoded badass in Xavier Gens' 2007 effort -- one which grossed just under $40 million upon its domestic release (but almost $100 million all told worldwide).
Furthermore,
Empire Magazine
reports that not only is "Hitman" writer Skip Woods returning for the tentatively titled "Agent 47," but the studio has already lined up a director in ad veteran Aleksander Bach, with Paul Walker starring as the next actor to fill the assassin's shoes, despite his flimsy non-"Fast & Furious" track record at the box office. Mind you, I say this as someone who thinks that the demented 2006 Walker vehicle "Running Scared" is rather underrated.
Production is scheduled to begin this June.
Are you sure you want to delete this comment?