2013 Oscar nominees on disc and digital: Videodrone's home viewer's guide
An updated guide to the year's nominated films currently available on home video for last-minute cramming before the big day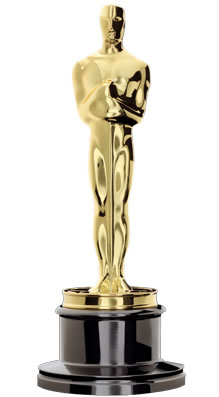 As we count down the days until the Academy hands out its awards for the best of cinema in 2012, there are still folks trying to squeeze in screenings of the nominees.
The vast majority of the front-runners were released late in 2012 and are still playing in theaters – like best picture nominees "Django Unchained," "Life of Pi," "Lincoln," "Silver Linings Playbook," "Zero Dark Thirty," and others – but a few are already available for home viewing on DVD, Blu-ray, digital download and/or pay-per-view. Some are even available via Netflix. Here's a list of those you can see now on a small screen near you. Click on the titles to get to the DVD/Blu-ray reviews.
Also note that almost every film available on disc is also available for digital rental or download.
"Argo" (Warner) snagged seven Oscar nominations, including Best Picture and Best Adapted Screenplay (but surprisingly not Best Director for Ben Affleck, and goes into the big night with awards from the DGA, Golden Globes, Screen Actors Guild, and the BAFTAs. Blu-ray, DVD, and On Demand.
"Beasts of the Southern Wild" (Fox), grabbed nominations for Best Picture, Best Director (Benh Zeitlin), Best Actress (Quvenzhane Wallis, the youngest person ever in the category), and Best Adapted Screenplay. On Blu-ray, DVD, and On Demand.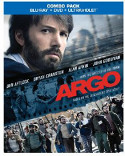 "Life of Pi" (Fox), nominated for 11 awards (including Best Picture and Best Director) is not yet available on disc, but it is now available on digital HD from digital stores (a full four weeks before disc) including Amazon Instant Video, CinemaNow, Google Play, iTunes, Kindle Fire, NOOK Video, PlayStation, VUDU, Xbox Video and YouTube.
"Flight" (Paramount), starring Denzel Washington as a hero with a substance problem, received Oscar nomination for Washington as the alternately charmingly confident and ferociously selfish and self-destructive pilot, and for screenwriter John Gatins. Blu-ray, DVD, On Demand, and at Redbox.
"The Sessions" (Fox), a sincere and witty comic drama about romance, sex, and intimacy, stars John Hawkes as a poet with cerebral palsy and earned an Oscar nomination for Helen Hunt as a sex surrogate. Blu-ray, DVD, and On Demand.

"Moonrise Kingdom" (Fox) was one of my favorite films of the year, but the Academy only recognized it in the category of Best Original Screenplay (Wes Anderson and Roman Coppola). Blu-ray, DVD, and On Demand.
"Skyfall" (MGM), the 23rd official Bond movie, picked up five nominations, including nods for Roger Deakin's cinematography, Adele's theme song, and Thomas Newman's original score. Blu-ray, DVD, and On Demand.
"Anna Karenina" (Universal), Joe Wright's stage-limned adaptation of the Tolstoy novel with Keira Knightly and Jude Law, also picked up Oscar nominations for costumes, sets, cinematography, and music. Blu-ray, DVD, and On Demand.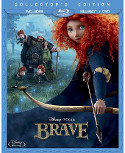 Fans of animation are in luck. Almost all of the nominated features are currently available: Tim Burton's "Frankenweenie" (Disney), his adolescent twist on the classic story; "Brave" (Disney), Pixar's first adventure centered on a female hero and a mother/daughter relationship; "Paranorman" (Universal), an animated ghost story for adolescent audiences; and "The Pirates: Band of Misfits" (Sony), Aardman's comedy of slapstick pirates on the high seas, are all on Blu-ray, Blu-ray 3D, and DVD, and can be rented at Redbox.
Most of the nominated documentaries are also available, with "Searching For Sugar Man" (Sony) on Blu-ray and DVD, "5 Broken Cameras" (Kino Lorber) on DVD, Kirby Dick's "The Invisible War" (Docurama) on DVD and Netflix Instant, and "How to Survive a Plague" (MPI) streaming on Netflix Instant.
The rest are craft and technical categories.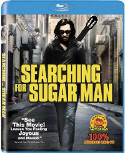 You can compare the Costume Design of nominees and dueling Snow White movies "Mirror Mirror" (Relativity), with Lily Collins and Julia Roberts (Blu-ray, DVD, Netflix Instant, and at Redbox), and "Snow White and the Huntsman" (Universal), with Kristen Stewart and Charlize Theron (Blu-ray, DVD, at Redbox).
And for the more tech-minded, Best Visual Effects nominees "The Avengers" (Disney), the supersized superhero event of 2013, and "Prometheus" (Fox), Ridley Scott's return to the "Alien" universe, are both on Blu-ray, Blu-ray 3D, and DVD, and still available at Redbox.
You have your assignments. The winners will be announced on the evening of Sunday, February 24. Enjoy!
For more releases, see Hot Tips and Top Picks: DVDs, Blu-rays and streaming video for week of February 19