New on Netflix Instant: 'Don't Be Afraid' of the 'Killer Elite'
Plus 'Letters" from Eastwood, 'Adaptation' from Jonze and Kaufman, and more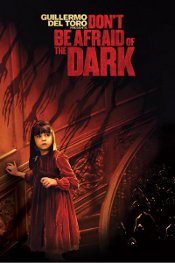 "Don't Be Afraid of the Dark" (2011), from producer/screenwrite​​r Guillermo del Toro, is a remake of the 1973 haunted house TV movie. "Del Toro's additions to the script -- written alongside collaborator Matthew Robbins -- make the new iteration of the film more in line with his cinematic universe of dark fantasy, where creepy homes are explored by little kids wrapped up shroud-tight in the tenuous membrane between daylight reality and dimly lit nightmare," observes MSN film critic James Rocchi. "They also make it better." Katie Holmes and Guy Pearce star.
"Killer Elite" (2011) is not a remake of the Sam Peckinpah thriller but it does pit elite killers in a fight to the death. Jason Statham stars as a retired contract killer who teams up with his mentor (Robert DeNiro) to hunt down the leader (Clive Owen) of a secret military society of assassins. It's supposedly based on a true story, though this globe-trotting thriller is moved from the 1980s of the book to the modern geopolitical landscape. MSN film critic Glenn Kenny calls it "quite the cliché-ridden desultory mess."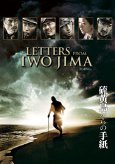 Clint Eastwood's "Letters From Iwo Jima" (2007) is a thoughtful portrait of the battle of Iwo Jima from the perspective of the defending Japanese army, a sympathetic look at a military culture at war with itself and the soldiers and officers sacrificed to notions of honor that seem alien today. An American film shot almost entirely in Japanese, and it earned a surprising four Oscar nominations (including Best Film, Best Director, and Best Original Screenplay) and even better reviews than "Flags of Our Fathers," which viewed the battle from the American perspective.
"Tyrannosaur" (2011), the directorial debut of Paddy Considine, is a showcase for actors Peter Mullan and Olivia Colman. He's a rage-filled drunk angry at the world but pulled back by abused middle-class wife Colman, who gives a painfully beautiful performance. This is steeped in British miserablism, set in the warzone of poverty and neglect and crime, and the redemption is all in the characters and the performance. Powerful stuff.
For more releases, see Hot Tips and Top Picks: DVDs, Blu-rays and streaming video for May 15