Michael Fassbender Deals with 'Shame' in New Trailer
Carey Mulligan co-stars in this riveting NC-17 tale of sex addiction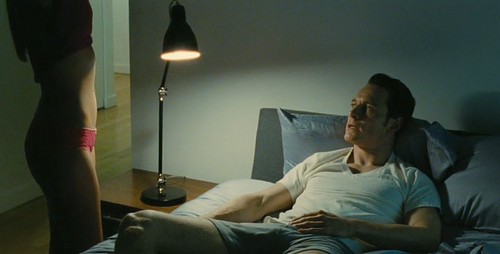 I was fortunate enough to catch a screening of "Shame" at the Austin Film Festival last month and was left thoroughly gripped by director Steve McQueen's drama of a suave Manhattan sex addict (Michael Fassbender) and how his relationship with his emotionally unstable sister (Carey Mulligan) begins to upset the balance of his carefully kept life.
I try to apply my hyperbole sparingly, but for me, to watch this was to behold a filmmaker in total control of setting and sustaining a mood of both drive and despair, eliciting excellent performances from each lead and capturing NYC beautifully in the process. It's easily one of the year's very best films, and now
Apple
has a domestic trailer for it that hints at the lust and, yes, shame therein.
I'm not surprised that McQueen's film earned
an NC-17 rating
, though I wish it weren't still considered so taboo. "Shame" won't shock anyone who buys a ticket, but it may very well floor them once Searchlight opens it on December 2nd before expanding its run in the weeks after.