Megan Fox to reunite with Michael Bay on 'Teenage Mutant Ninja Turtles'
At last, our long national nightmare is over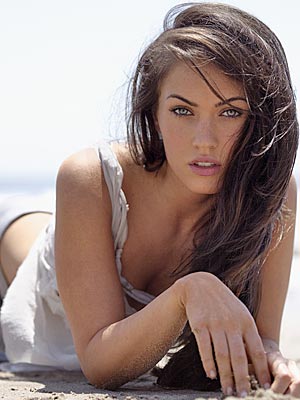 Great and/or indifferent or maybe awful news, everybody! The professional rift between mega-talented starlet Megan Fox and
über-director/creato​r
of all awesome-ness Michael Bay is, at least according to Bay's
personal blog
, finally over. Their long, storied history of collaboration—which last resulted in the twin atrocities of "Transformers: Revenge of the Fallen" and Fox publicly comparing Bay to Adolph Hitler—will continue with the forthcoming reboot of "Teenage Mutant Ninja Turtles."
Bay has already come under fire for allegedly inserting an alien backstory into his "TMNT" reboot's mythology. Will this news of Fox's casting cause a similar uproar? It may depend upon what character she ends up playing. If she's cast as enterprising reporter April O'Neil? Well, she's a little young, but otherwise? Good for her. If she's the voice actor chosen for Raphael? Eh, not so much. The best result we can extrapolate out of this mess would be her playing a villain of some sort, like... Krang.
What do you think, Hitlisters? Excited? Mortified? What character do you think Fox will end up playing? Or could she be involved in some other, as-yet unspecified behind-the-scenes creative capacity? Like directing? More details as they become available...