Movie Marketing You May Have Missed: Trailer for 'Little White Lies'
The French 'Big Chill'?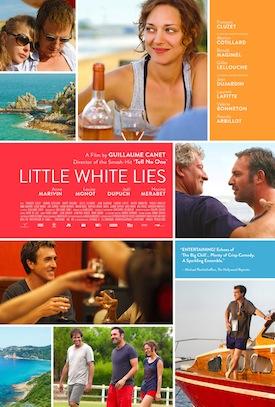 Almost exactly in the middle of this latest trailer for Guillaume Canet's "Little White Lies," a character seems to sum up the entire endeavor with one swiftly delivered line - "call yourselves friends?" Brutal.
In the film, a group of eight close friends find their (apparently) happy lives upended when one of them is injured in a horrifying motorbike accident. That accident kickstarts all sorts of revelations for the group, and it looks like some of those newly-revealed "little white lies" might not be the sort that relationships can recover from so easily. The film has already drawn comparisons to "The Big Chill" and comes complete with a hit-filled soundtrack that features songs by Creedence Clearwater Revival, Janis Joplin, Nina Simone, and more. 
The film also features some top-tier French talent, including Francois Cluzet, Marion Cotillard, Benoit Magimel, Gilles Lellouche, Jean Dujardin, Laurent Lafitte, Valerie Bonneton, and Pascale Arbillot.
Check out the latest trailer for "Little White Lies," thanks to
Apple
, after the break. The film is currently in limited release.